Os station
Os station is located along Rørosbanen line. Train services towards Hamar, Oslo S, Røros and Trondheim.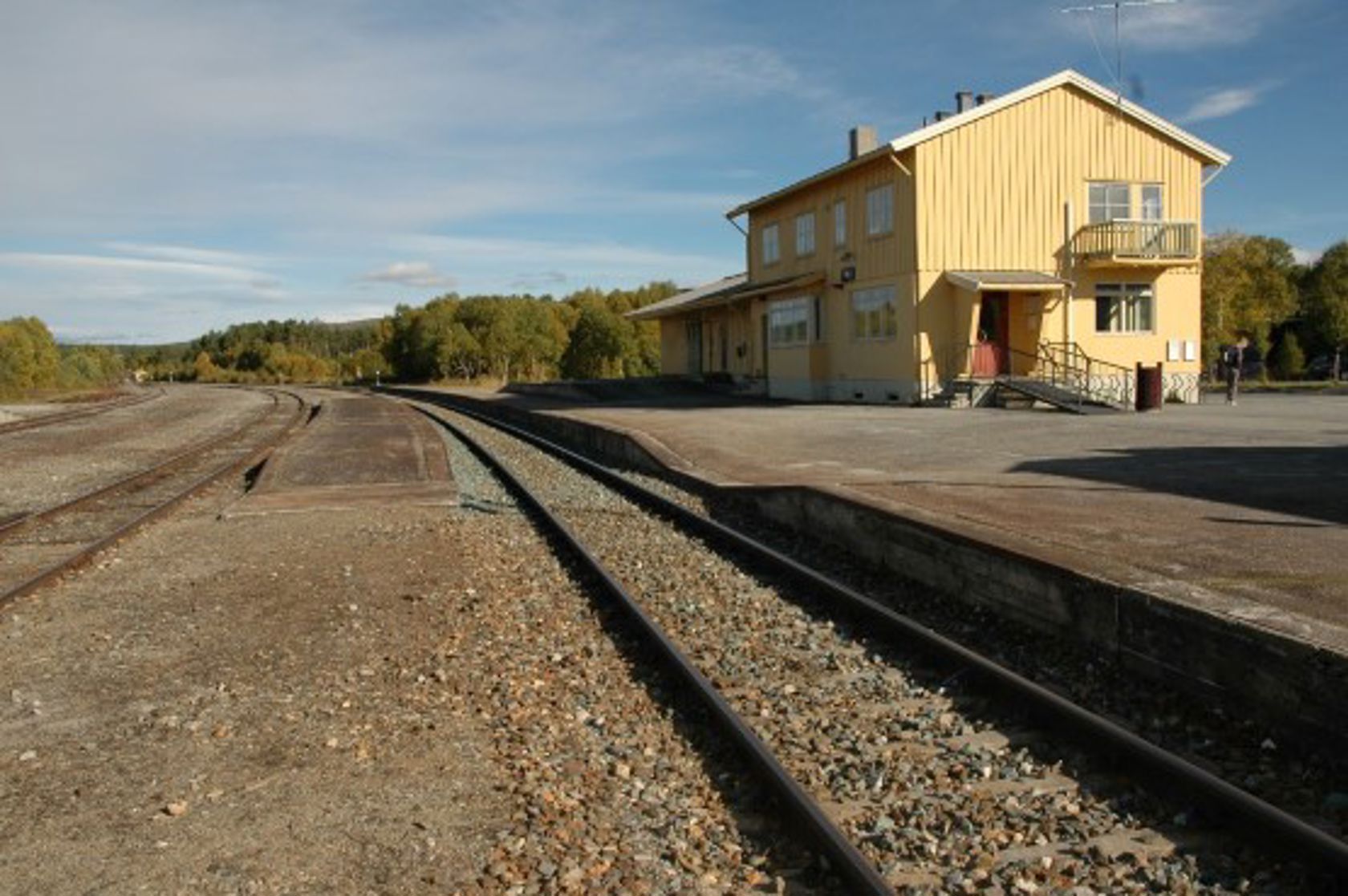 Travel planning and tickets online
Plan your journey and buy your ticket on the train companies' websites or the national travel planner Entur.
Bicycle stand
Parking
Parking (HC)
Access to platform (HC)
WC (HC)
Os station opened in 1877 when the Røros railway was completed.
The station building was originally built the same year and was similar to stations such as Barkald and Auma. But the building was too small, and in 1958 the old station building was demolished and a new one built.
Train directions
Hamar
Oslo S
Røros
Trondheim S
Location
Distance from Oslo S: 385 km
Municipality: Os
Line: Rørosbanen
MASL: 600
Information about the station building
Style: Opphus type
Year of construction: 1958