About us
Bane NOR is responsible for operating, maintaining and building the railways in Norway. We are responsible for the infrastructure on the railway throughout the country.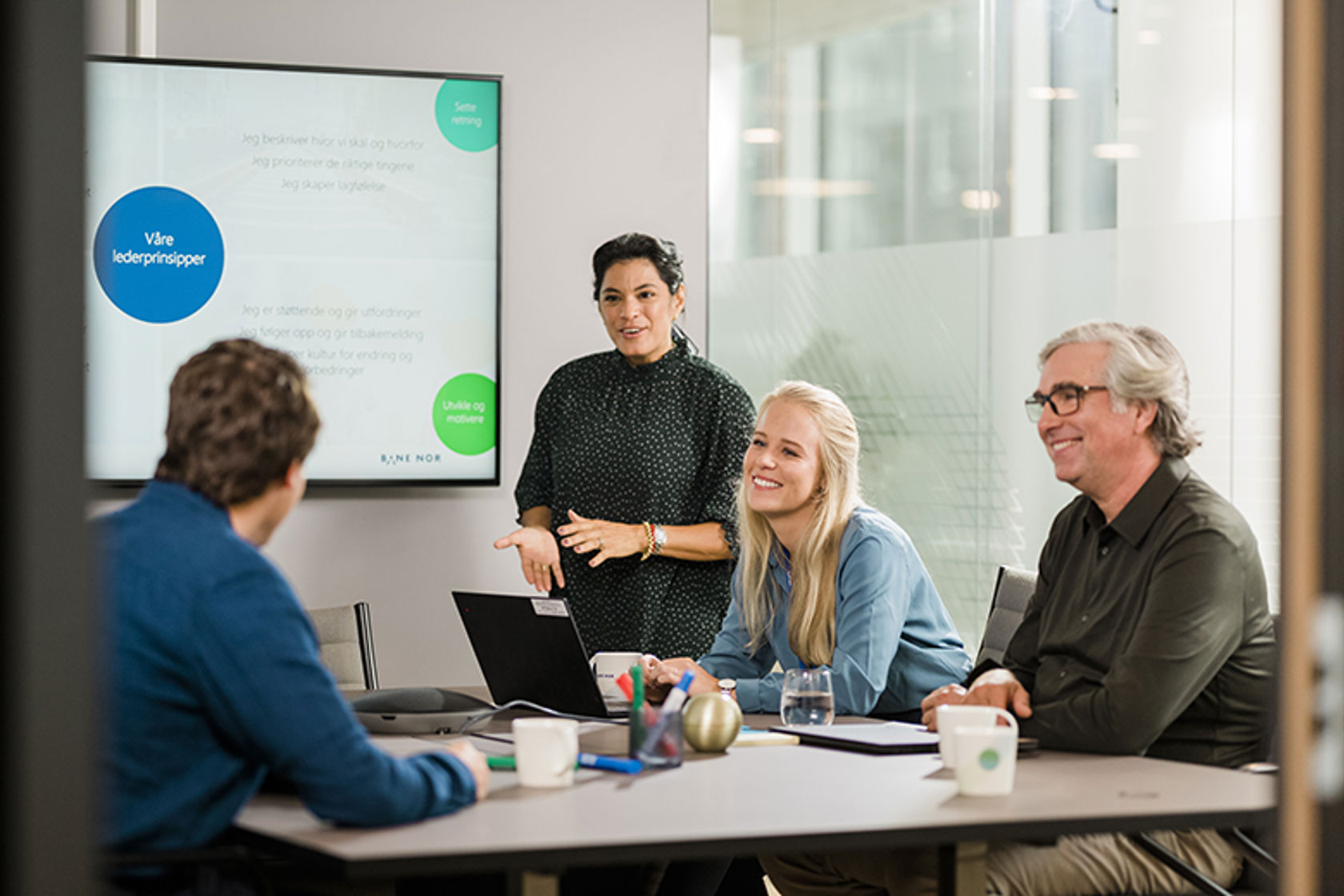 This is Bane NOR
We are a state enterprise, owned by the Norwegian State through the Ministry of Transport, and established as part of the Railway Reform on 1 January 2017.
We are responsible for the Norwegian rail infrastructure. Bane NOR is in charge of operations, maintenance and construction of railways throughout the country.
This includes 4200 kilometres of tracks, 335 stations and stops and more than 4300 properties.
We have a staff of 3 400 employees, and our main office is located in Oslo.
Bane NOR adheres to the Norwegian Code of Practice for good corporate governance.
We are organised into five divisions, each responsible for its own business areas:

Operations and Technology
Construction
Customer and Market
Track operation
Property

Four staff units have a professional responsibility across the divisions:

HR and Organisation
Corporate Governance
Communication and Public Relations
Safety and Quality

Bane NOR strives towards an inclusive and diverse work environment.