Lundamo station
Lundamo station in Melhus is located along Dovrebanen line. Train services towards Trondheim, Røros, Hamar and Oppdal.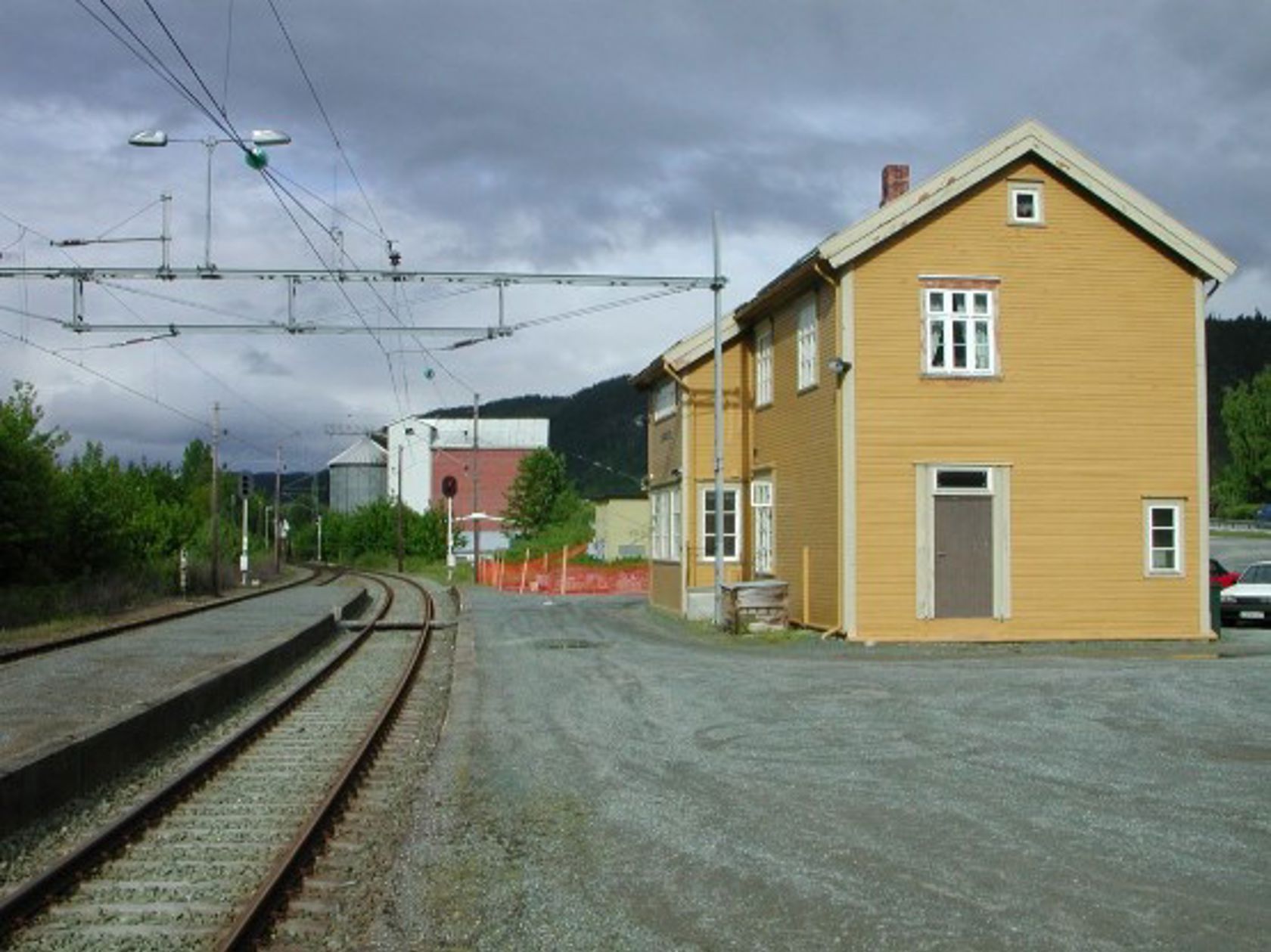 Travel planning and tickets online
Plan your journey and buy your ticket on the train companies' websites or the national travel planner Entur.
Access to platform (HC)
NOTE! Steps up to the platform must be forced to access track 2.
ATM
Platform shelter
Waiting room
Open Monday - Friday 06.30 - 18.00.
Lundamo station is one of the original stations on Trondheim – Størenbanen line.
The station opened with the Trondhjem-Størenbanen line in 1864 and was called Lundamo from 1921.
Today, the stretch is served by both Dovrebanen's and Rørosbanen's trains, but there are only local trains on Rørosban line which stops here.
NB! There are steps up to the platform for access to track 2.
Train directions
Trondheim
Røros
Hamar
Oppdal
Location
Distance from Oslo S: 515
Municipality: Melhus
Line: Dovrebanen
MASL: 34
Information about the station building
Architects: Georg Andreas Bull
Year of construction: 1864