Løten station
Løten station is located along Rørosbanen line. Train services towards Hamar, Oslo S, Trondheim, Røros and Koppang.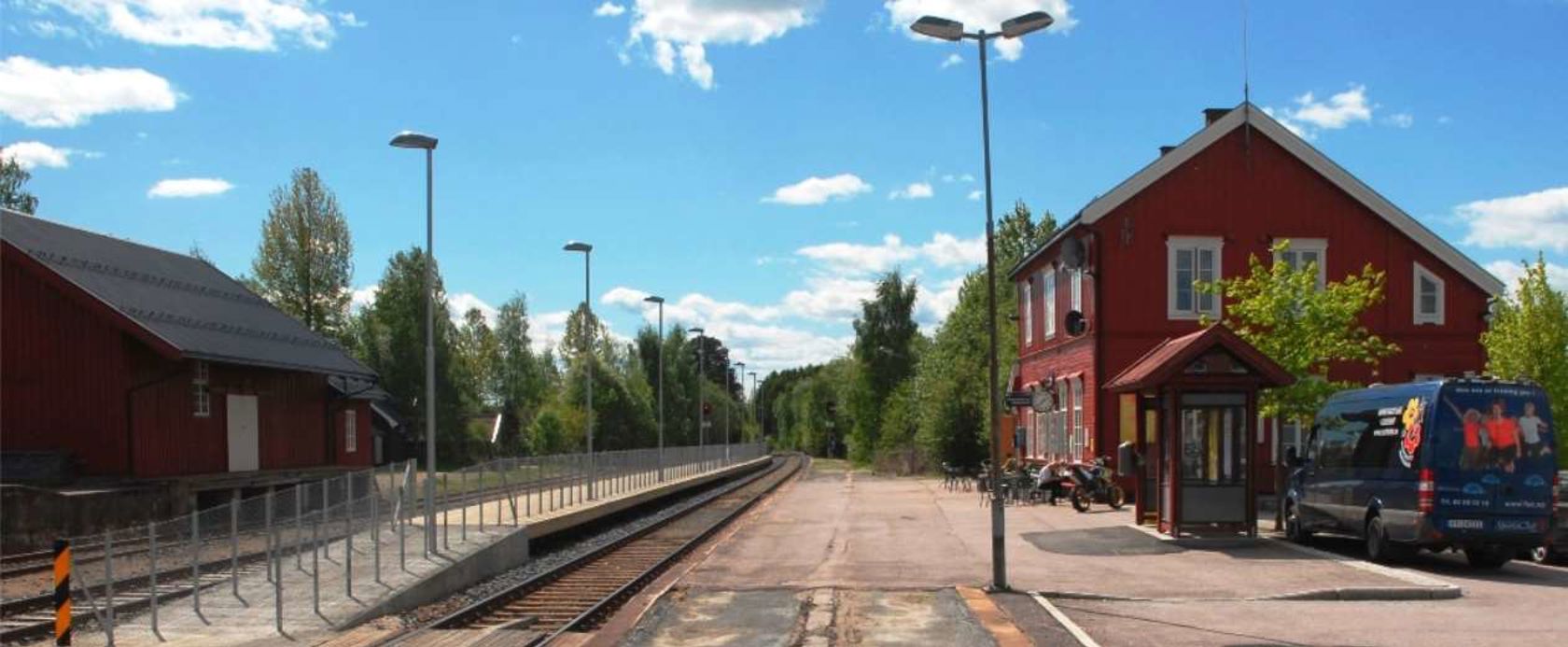 Travel planning and tickets online
Plan your journey and buy your ticket on the train companies' websites or the national travel planner Entur.
Access to platform (HC)
WC (HC)
Platform shelter
Refreshments
Waiting room
Open Monday: 10.00 - 15.00, Tuesday - Friday: 10.00 - 16.00, Saturday: 10.00 - 15.00. Sunday: closed.
WC
Løten station opened in 1862 as Berg station when the railway connection between Hamar – Grundset was completed. In 1879 it got its current name, until 1919 it was written Løiten.
The station is staffed today and all trains stop here.
Train directions
Hamar
Oslo S
Trondheim
Røros
Koppang
Location
Distance from Oslo S: 144 km
Municipality: Løten
Line: Rørosbanen
MASL: 232
Information about the station building
Year of construction: 1862
The station is protected