Leangen station
Leangen station in Trondheim is located along Nordlandsbanen line. Train services towards Trondheim, Lerkendal and Steinkjer.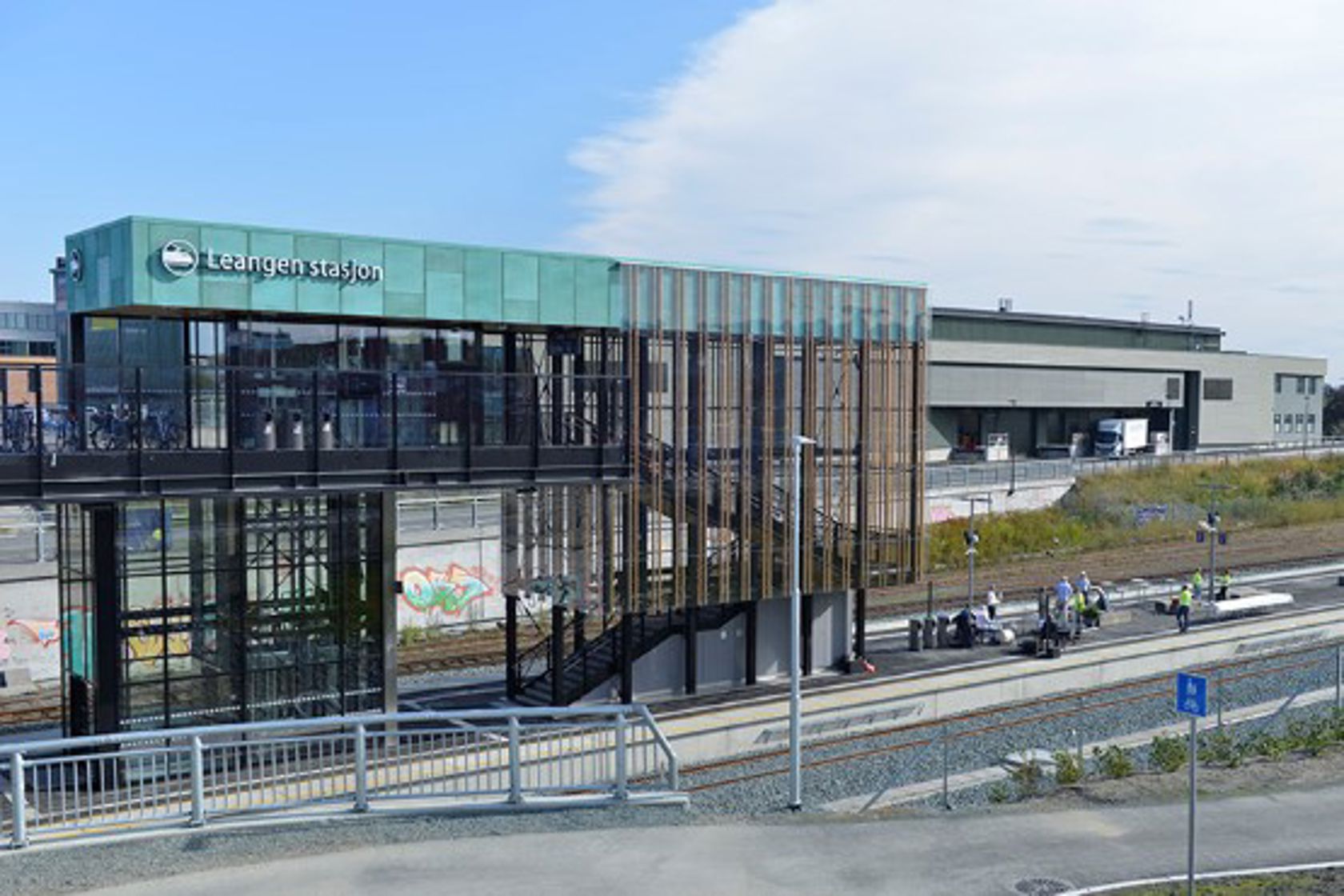 Travel planning and tickets online
Plan your journey and buy your ticket on the train companies' websites or the national travel planner Entur.
Parking
Parking (HC)
2 parking spaces at the old station building approximately 300 m from the new station. Paved pedestrian and bicycle path without railings.
Train directions
Trondheim
Lerkendal
Steinkjer
Location
Distance from Trondheim: 3.5 km
Municipality: Trondheim
Line: Nordlandsbanen
MASL: 34