Hakadal station
Hakadal station in Nittedal is on the Gjøvikbanen line. Train services to Jaren, Gjøvik and Oslo S.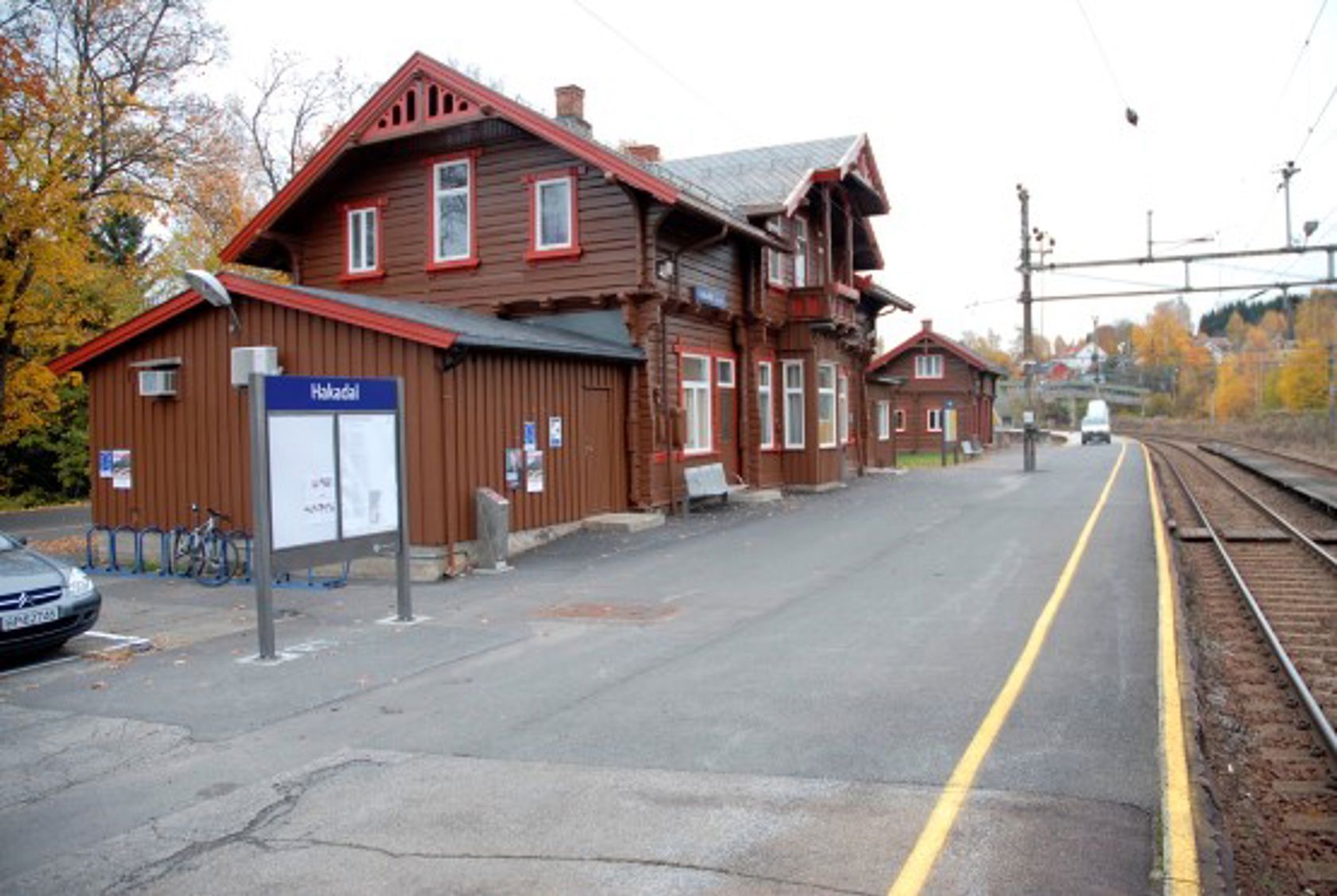 Travel planning and tickets online
Plan your journey and buy your ticket on the train companies' websites or the national travel planner Entur.
Access to platform (HC)
Tre trains usually makes use of platform 1 or 5 which has access without stairs. There are stairs and level crossing to platform 2.
WC (HC)
WC is available during waiting room opening hours for NOK 10. It is only possible to pay by card.
Waiting room
Open Monday - Friday 04:15 - 18:00. Sunday: 12.00 - 20.00.
Hakadal station opened in 1900, two years before the entire Gjøvikbanen line was completed.
Train directions
Location
Distance from Oslo S: 37 km
Municipality: Nittedal
Line: Gjøvikbanen
MASL: 167
Information about the station building
Architects: Paul Due
Style: Dragon style
Construction year: 1900