Alvdal station
Alvdal station is along Rørosbanen line. Train services to Oslo S, Hamar, Røros and Trondheim. The station is not staffed.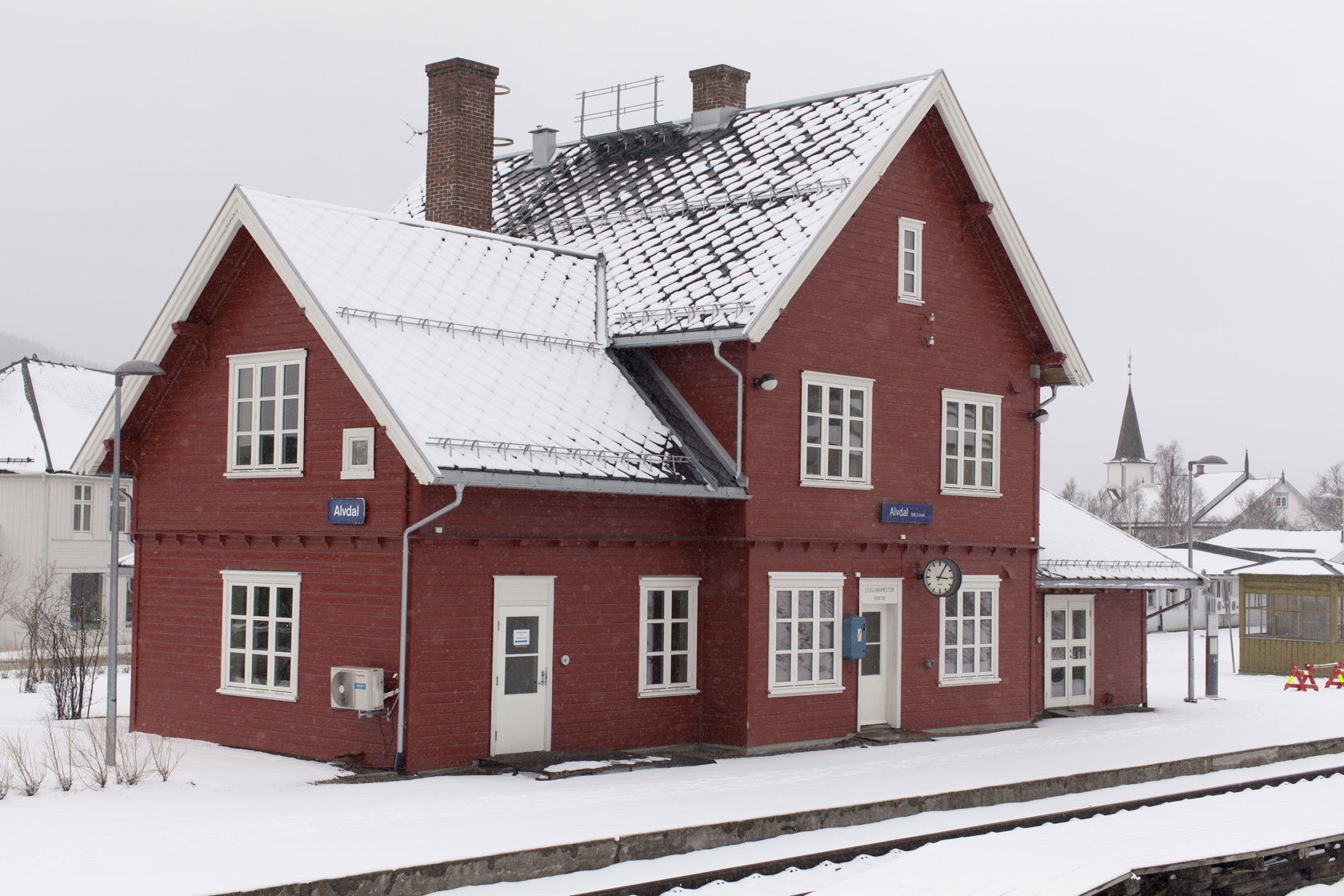 Travel planning and tickets online
Plan your journey and buy your ticket on the train companies' websites or the national travel planner Entur.
Bicycle stand
Parking
Parking (HC)
3 parking spaces right next to the platform.
Access to platform (HC)
WC (HC)
Waiting room
Open 04.00 - 23.00 every day.
Telephone
Alvdal station opened in 1877 and is one of the original railway stations on the Røros railway.
The station is unmanned and you buy train tickets on board the train.
Train directions
Oslo S
Hamar
Røros
Trondheim
Location
Distance to Oslo S: 324 km
Municipality: Alvdal
Line: Rørosbanen
MASL: 628
Information about the station building
Architects: Peter Andreas Blix
Style: Intermediate station 1st class
Year of construction: 1877
The station is protected
Other: The station building was renovated in 2015.