Stoa station
Stoa station is a stop located along Arendalsbanen line. Train services towards Arendal, Nelaug, Oslo S, Kristiansand and Stavanger.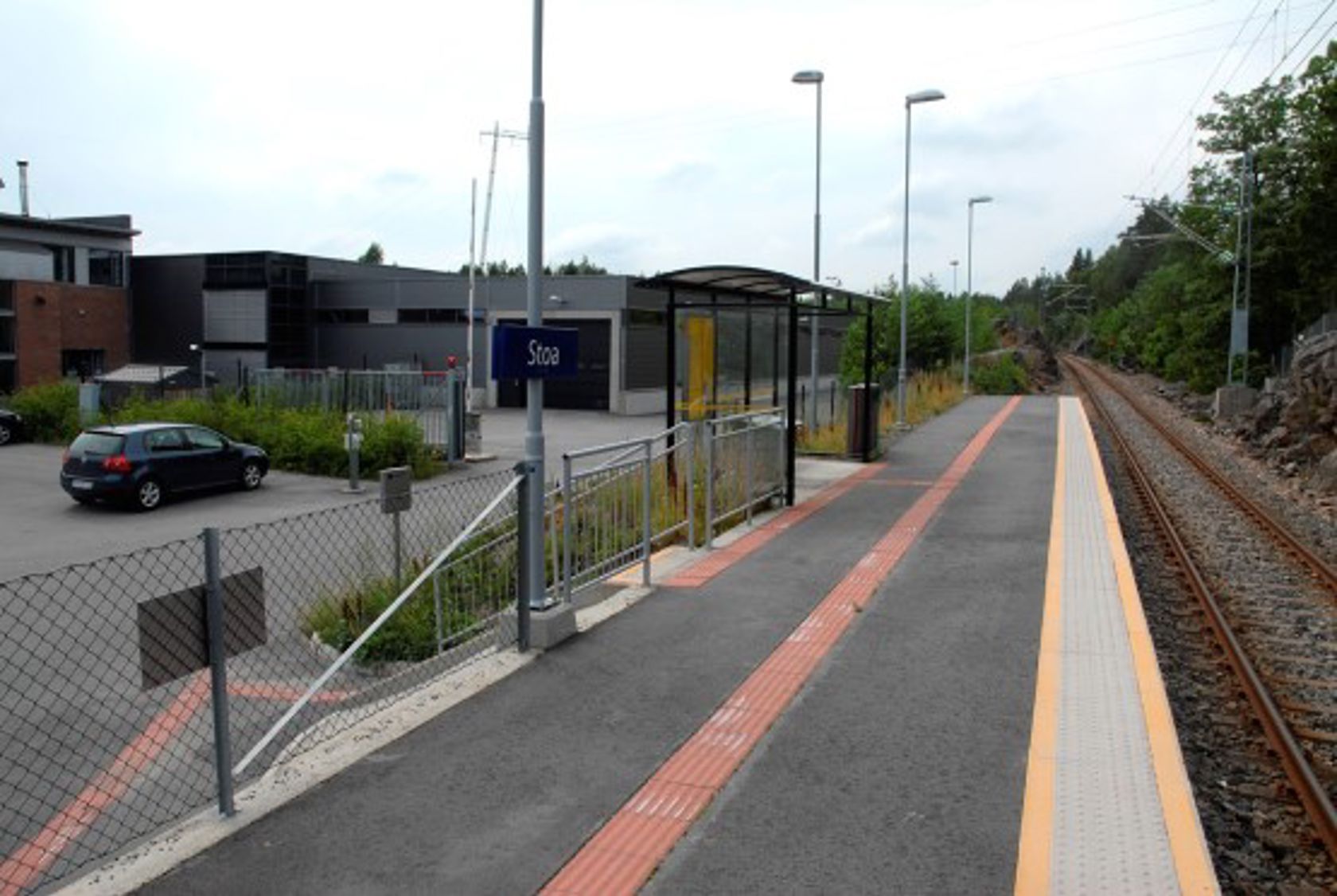 Travel planning and tickets online
Plan your journey and buy your ticket on the train companies' websites or the national travel planner Entur.
Access to platform (HC)
Other adaptations (HC)
Wheelchair ramps to platform
Platform shelter
Refreshments
Stoa stop opened on 18 August 2008. The stop is in the middle of Stoa area, 3 kilometers outside Arendal.
Train directions
Arendal
Nelag
Oslo S
Kristiansand
Stavanger
Location
Distance from Oslo S: 314 km
Municipality: Arendal
Line: Arendalsbanen
MASL: 53