Sande station
Sande station is a stop located along Vestfoldbanen line. Train services towards Oslo S, Eidsvoll og Skien.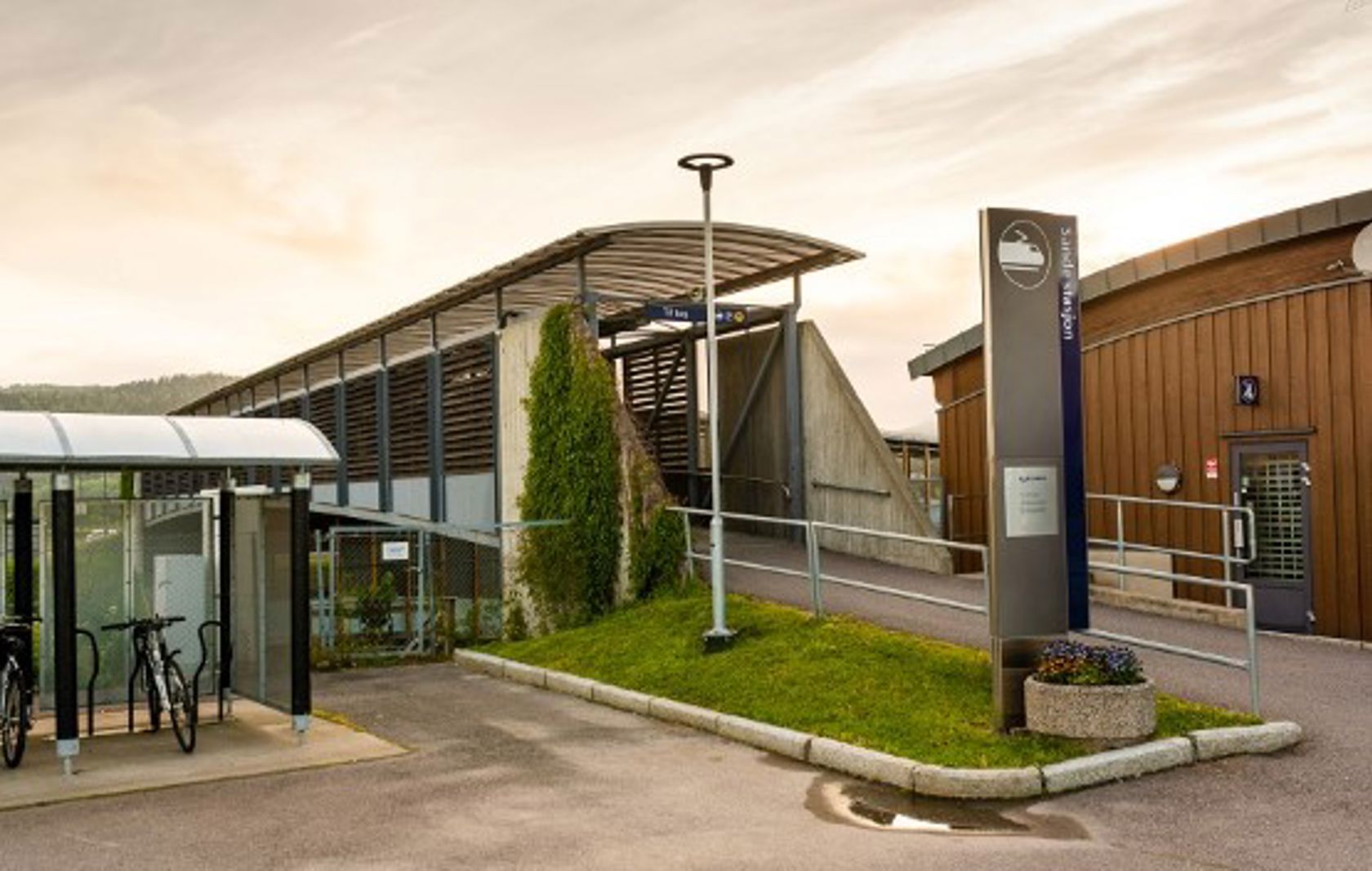 Travel planning and tickets online
Plan your journey and buy your ticket on the train companies' websites or the national travel planner Entur.
Ticket sale
Ticket vending machine.
Bus
Local bus-services from the station.
Taxi
Bicycle stand
Parking
Number of parking spaces in total: 202
Commuter parking
Number of parking spaces: 180
Commuter parking spaces for 100 NOK, is an offering to travelers with a valid period ticket (weekly, monthly or annual). Paid for using Bane NOR's parking app. Click here to learn more about commuter parking and the parking app.
Travelers with single tickets can avail of day parking spaces for 40 NOK per day 22 spaces in total).
Please note that signage in parking areas apply.
Access to platform (HC)
WC (HC)
Wheelchair ramps to platform
Platform shelter
Refreshments
Kiosk at the station.
Waiting room
Open Monday - Friday: 08.00 - 22.00, Saturday and Sunday 11.00 - 23.00.
Telephone
Sande old station opened in 1881 when Vestfoldbanen line was completed.
In 2001, Sande got a new stop when the new track through northern Vestfold opened.
Train directions
Location
Distance from Oslo S: 73 km
Municipality: Holmestrand
Line: Vestfoldbanen
MASL: 11