Rosenholm station
Rosenholm station is a stop located along Østfoldbanen line between Oslo S and Kolbotn. Train services towards Oslo S and Ski.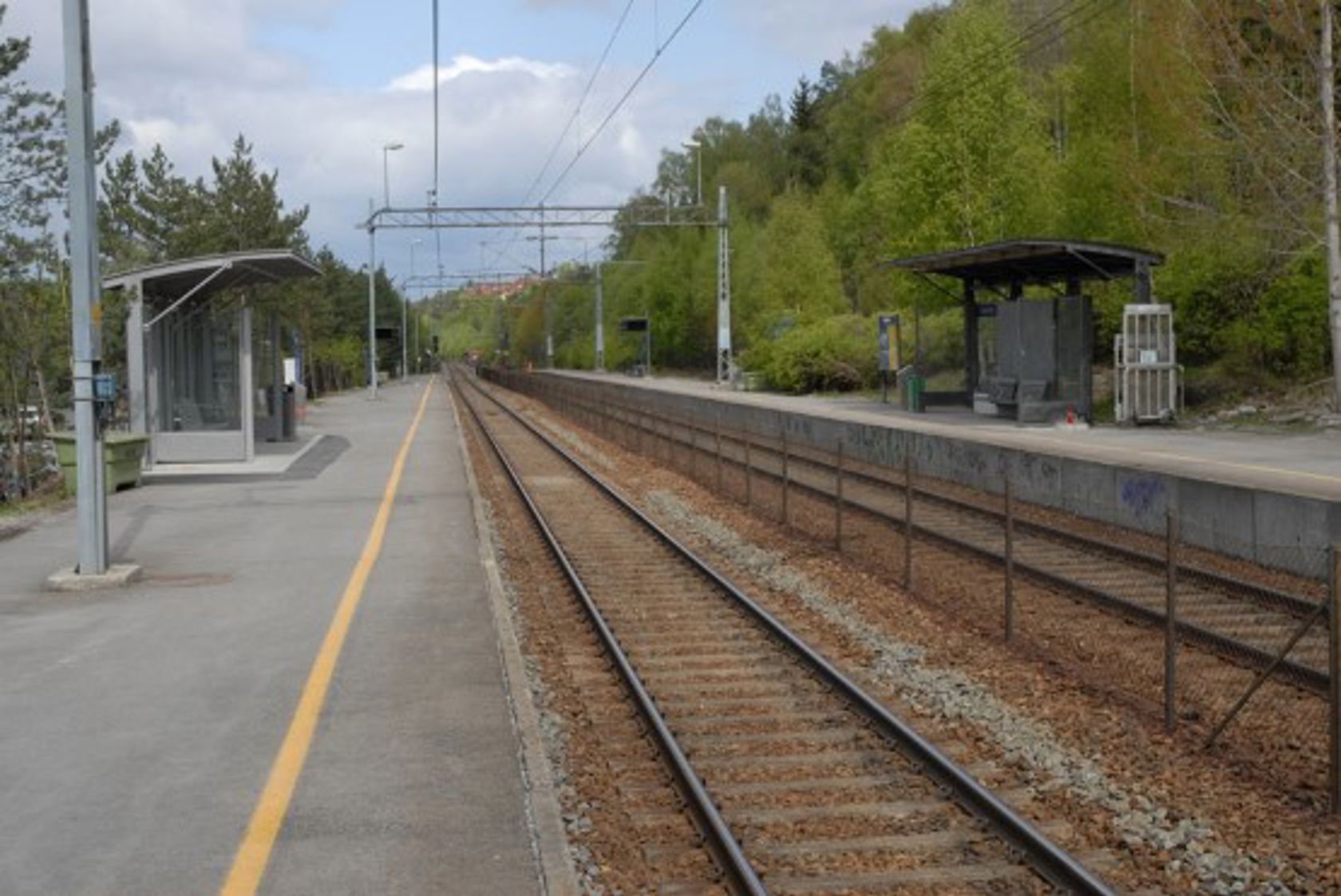 Travel planning and tickets online
Plan your journey and buy your ticket on the train companies' websites or the national travel planner Entur.
Bicycle stand
Parking
Parking spaces for 212 cars.
Bicycle parking
Gaining access to Rosenholm bicycle hotel
Download app "Bane NOR Parkering" in the App Store (opens in a new tab) or on Google Play (opens in a new tab) . Agree to terms and register payment method. Access is connected to your mobile telephone and applies to only one bicycle hotel.
Once you have agreed to the terms, pres "LÅS OPP" in order to open the door to the bicycle hotel.
Please note: the door may take up to 30 seconds to open.
Access costs 50 NOK and lasts for 30 days. Your subscription will be renewed automatically when this time period expires. You will be notified by SMS before your subscription is renewed.
For questions, please contact Bane NOR's customer service center by telephone on +47 22 45 50 00.
Parking (HC)
8 parking spaces close to track 1.
Access to platform (HC)
A pedestrian bridge with stairs is the only connection between platforms. It is possible to use a walkway that goes over tracks, but this is long and steep.
Other adaptations (HC)
The station is equipped with a mobile ramp for wheelchair users. This is served by the conductor and gives access to trains on demand.
Rosenholm stop opened in 1988.
Train directions
Location
Distance from Oslo S: 11 km
Municipality: Oslo
Track: Østfoldbanen
MASL: 84