Ringebu station
Ringebu is a station located along Dovrebanen line. Train services towards Trondheim S, Oslo S, and Åndalsnes.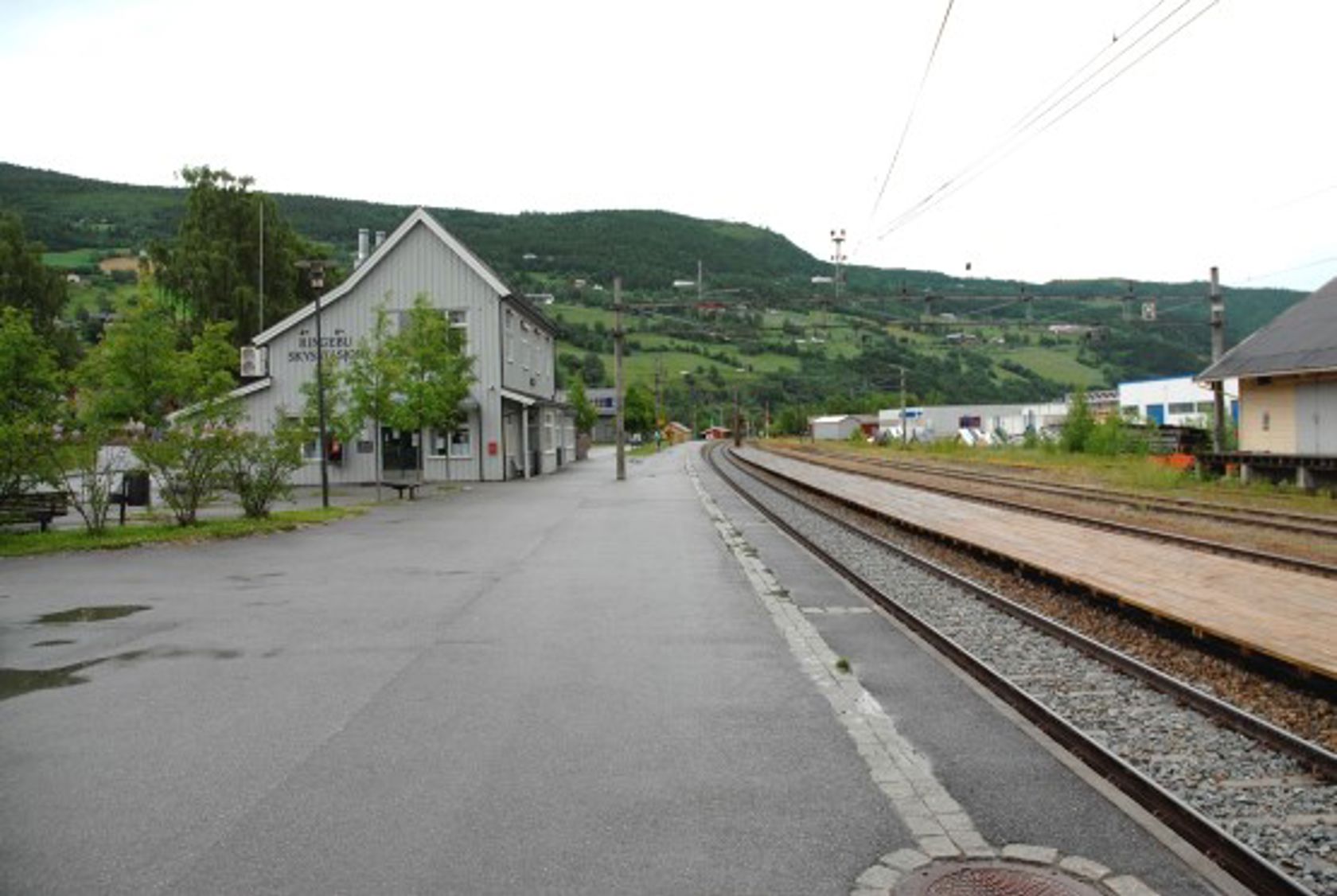 Travel planning and tickets online
Plan your journey and buy your ticket on the train companies' websites or the national travel planner Entur.
Ticket sale
Monday - Friday 08.00 - 15.30, Saturday 10.00 - 13.00, Sunday: closed.
Bus
Local and regional bus services.
Taxi
Phone no +47 612 80710
Bicycle stand
Parking
Parking (HC)
Access to platform (HC)
WC (HC)
Baby changing room
Refreshments
Cafe at the station.
Storage Boxes
Waiting room
Monday - Friday 07.45 - 19.20, Saturday 10.00 - 16.00, Sunday: 10.30 - 19.20.
WC
Ringebu station opened in 1896 when Eidsvoll - Dombås line was put into use up to Otta. Ringebu is a shuttle station with a joint service for trains, buses and taxis.
Train directions
Trondheim
Åndalsnes
Oslo S
Location
Distance from Oslo S: 423 km
Municipality: Ringebu
LIne: Dovrebanen
MASL: 197
Information about the station building
Architects: Paul A. Due
Year of construction: 1910