Reimegrend station
Reimegrend station at Voss is located along Bergensbanen line. Train services towards Bergen, Voss and Myrdal.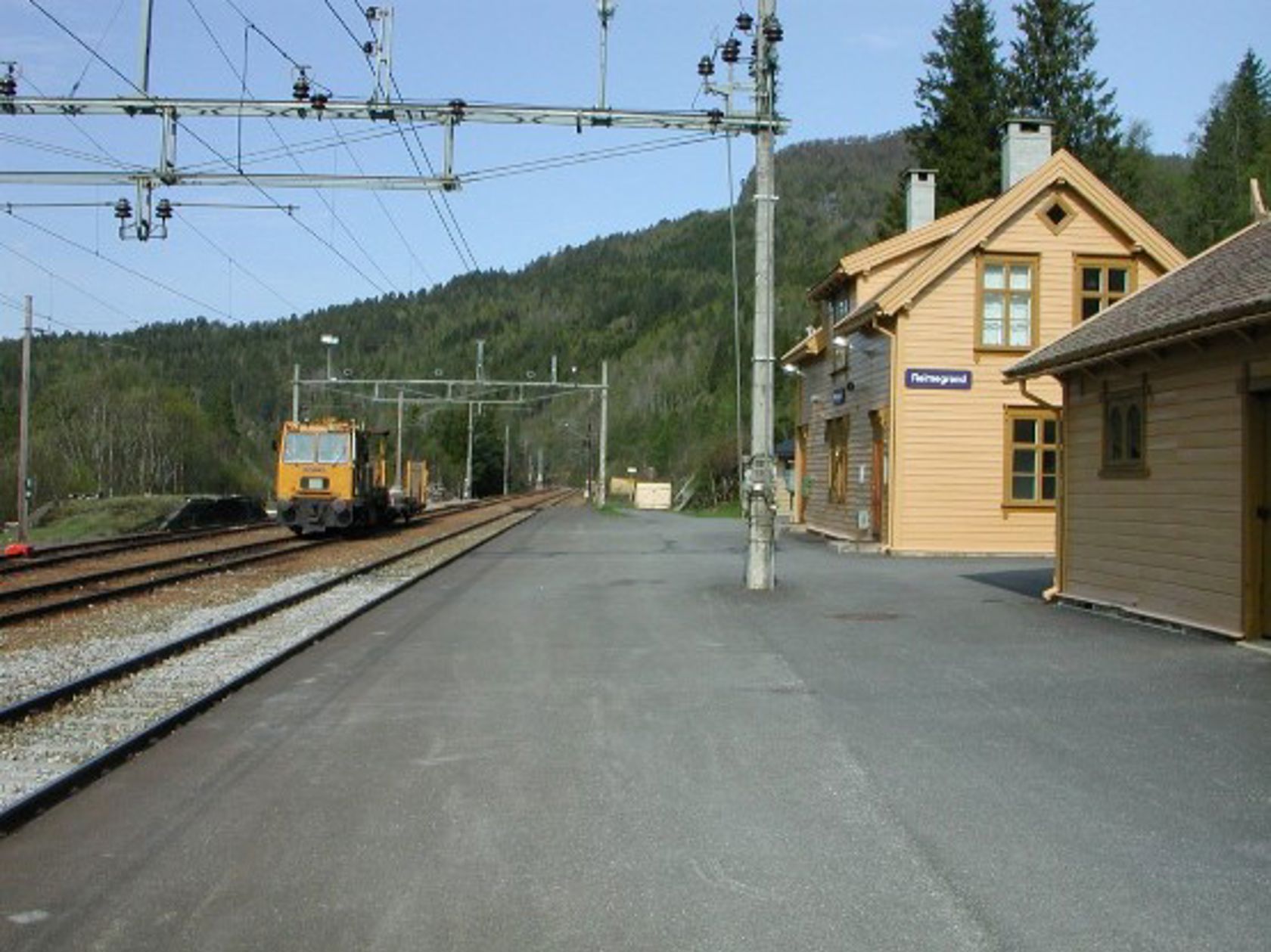 Travel planning and tickets online
Plan your journey and buy your ticket on the train companies' websites or the national travel planner Entur.
Access to platform (HC)
WC (HC)
Reimegrend station opened in 1908, one year before Bergensbanen line was completed.
This was previously the westernmost turning station for the snow removal service on Bergensbanen line's mountain section. The local trains in Raundalen stops here.
Train directions
Location
Distance from Oslo S: 363 km
Municipality: Voss
Line: Bergensbanen
MASL: 465