Rånåsfoss station
Rånåsfoss station is located along Kongsvingerbanen line, between Lillestrøm and Årnes. Train services towards Oslo, Asker and Kongsvinger.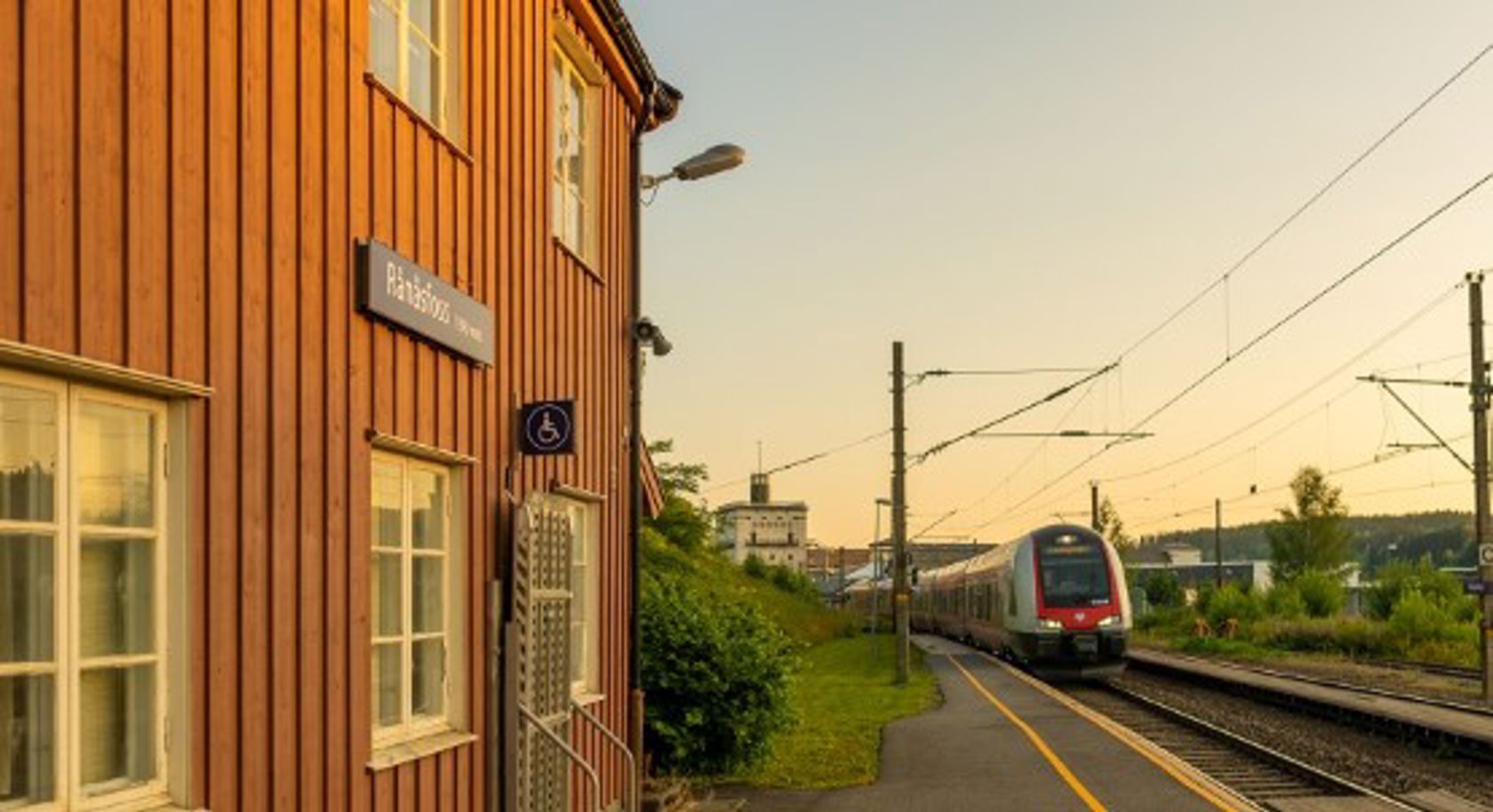 Travel planning and tickets online
Plan your journey and buy your ticket on the train companies' websites or the national travel planner Entur.
Access to platform (HC)
Other adaptations (HC)
The station is equipped with a mobile ramp for wheelchair users. This is served by the conductor and gives access to trains on demand.
Rånåsfoss station opened in 1918.
Train directions
Location
Distance from Oslo S: 45 km
Municipality: Lillestrøm
Line: Kongsvingerbanen
MASL: 122