Oslo S (central station)
Oslo S is tNorway's largest station. Most long-distance trains have this as their terminus.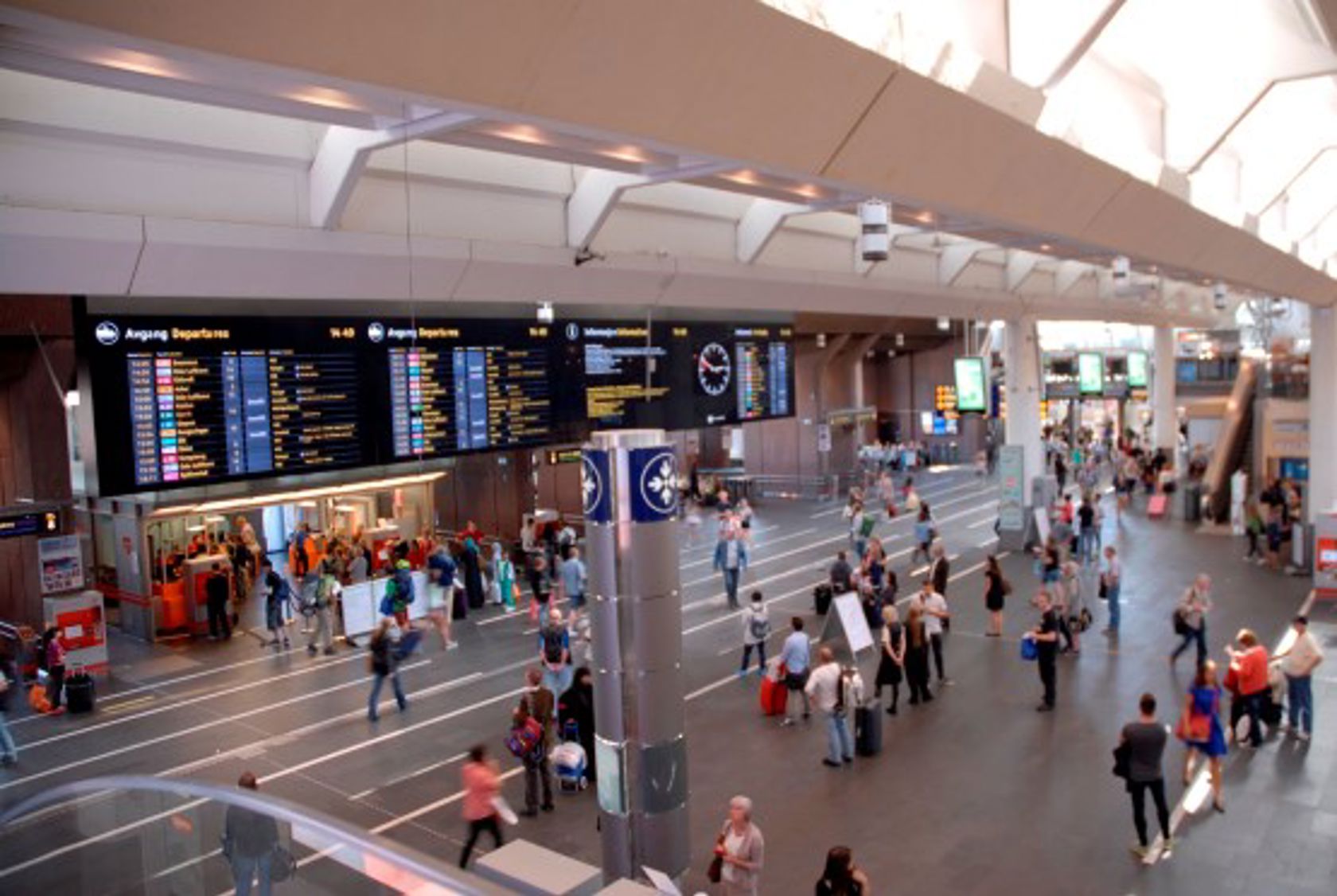 Travel planning and tickets online
Plan your journey and buy your ticket on the train companies' websites or the national travel planner Entur.
Ticket sale
Ticket office open Monday to Friday: 06:30 - 23:15, Saturday: 10:00 - 18:00, Sunday: 10:00 - 18:00. Ticket vending machines are also available. For trains towards Stockholm, SJ, the Swedish train company, has installed a ticket vending machine in the station hall.
Airport
Airport express trains depart from Oslo S every 10 or 20 minutes.
Bus
The bus terminal is ca. 200 metres away. The underground trains are ca 200 metres away.
Car rental
There is a Hertz-office at the station. Please visit the websites of individual car rental companies for more information.
Taxi
There is a taxi rank at the southern entrance to the station.
Parking
There is a car park directly connected to the station.
Kiss & Ride in Biskop Gunerius gate/under the Byporten mall by the taxi stop and Flytogterminalen (seaside by the taxi stop).
Parking (HC)
Access to platform (HC)
Assistance service
Companion for the disabled has to be booked before 9.00 pm. the day before departure. Phone number +47 23154099.
Elevator (HC)
Other adaptations (HC)
The station is equipped with a mobile ramp for wheelchair users. This is served by the conductor and gives access to trains on demand.
WC (HC)
Wheelchair ramps to platform
Baby changing room
Elevator
Hotel
Comfort Hotel Grand Central: Please check the hotels website for more information.
Luggage trolley
Refreshments
Several coffee shops, restaurants etc.
Storage Boxes
Luggage lockers are available.
Waiting room
Open 03.45 - 01.30
WC
Wifi
Oslo S is the country's largest station. There has been a station here ever since Norway's first railway opened from Kristiania to Eidsvoll in 1854.
The station also contains a number of service offers in addition to the railway's own. There are many shops and restaurants here.
The station changed its name from Oslo Ø to Oslo S in 1981.
Train directions
Connections to the entire rail network in Norway, as well as to Sweden and Denmark and further south in Europe.
Location
Municipality: Oslo
Track: The main track
Moh: 1