Nyland station
Nyland station is a stop located along Hovedbanen line. Train services towards Lillestrøm, Oslo, Asker and Drammen.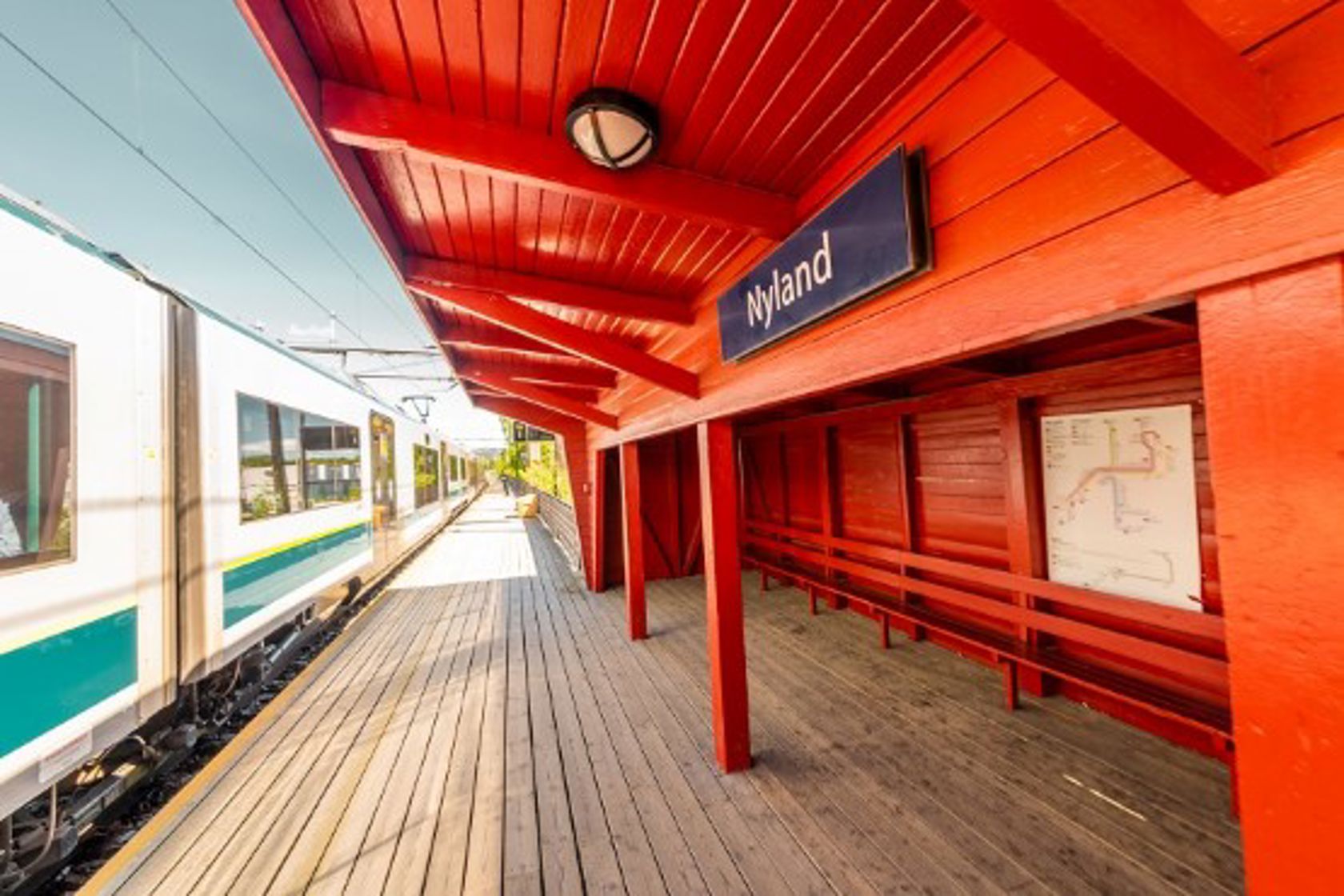 Travel planning and tickets online
Plan your journey and buy your ticket on the train companies' websites or the national travel planner Entur.
Access to platform (HC)
NOTE! There is a steep ramp up to the platform for trains heading to Oslo. To the platform for trains in the direction of Lillestrøm, there is an older ramp that is steep.
Wheelchair ramps to platform
Nyland stop opened for general traffic in 1961 and is located close to the railway workshop in Grorud.
Train directions
Lillestrøm
Oslo
Asker
Drammen
Location
Distance from Oslo S: 9 km
Municipality: Oslo
Line: The main track
MASL: 118