Nordagutu station
Nordagutu station in Telemark is located along Sørlandsbanen line. Train services towards Stavanger, Kristiansand, Arendal, Oslo S, Skien, Porsgrunn and Notodden.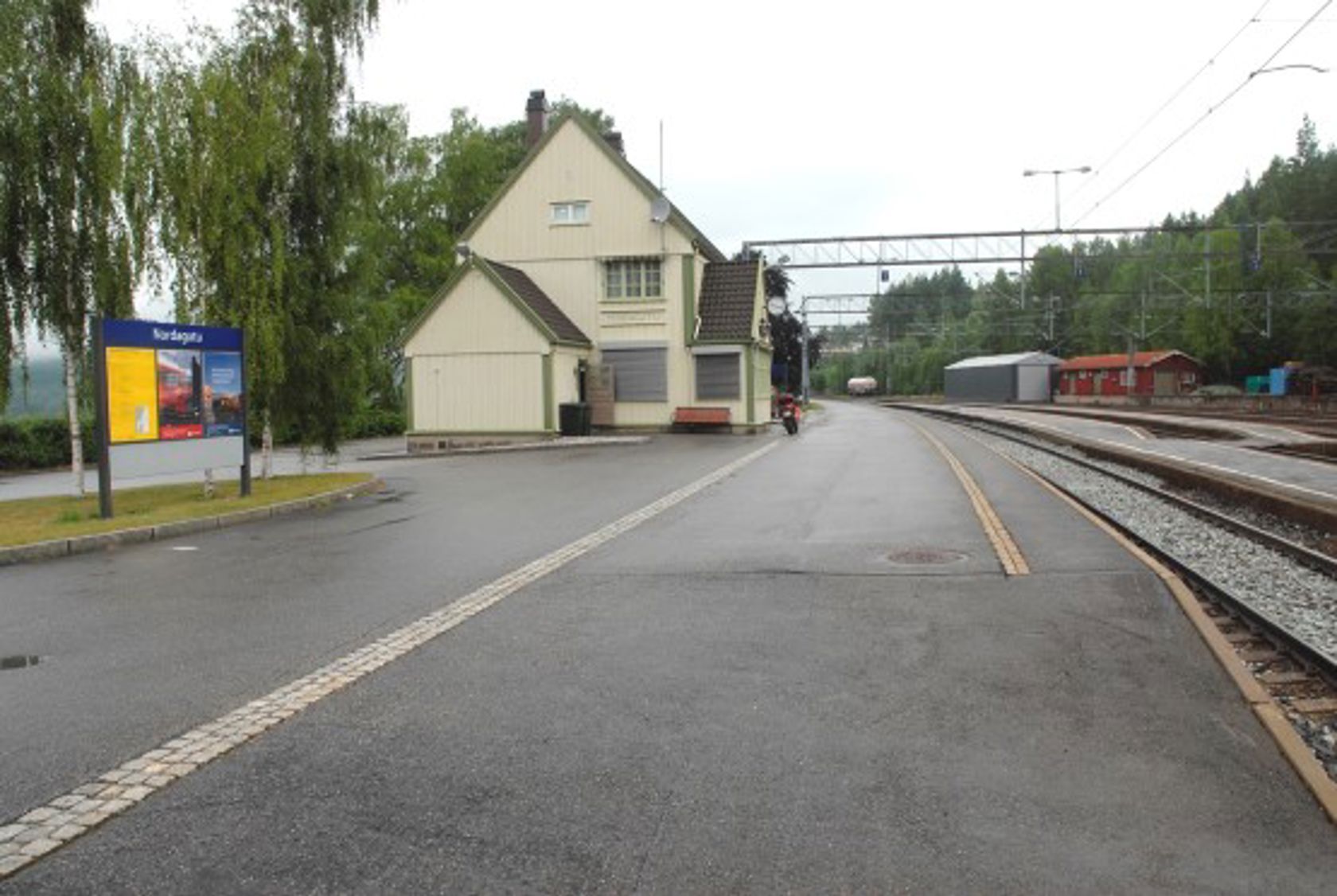 Travel planning and tickets online
Plan your journey and buy your ticket on the train companies' websites or the national travel planner Entur.
Bus
Taxi
Must be pre-ordered, phone number 0047 947 33 777.
Bicycle stand
Parking (HC)
Access to platform (HC)
Lever crossing for access to platform two.
WC (HC)
Waiting room
Open Monday - Friday 00.00 - 00.30 and 05.00 - 24.00, Saturday 00.00 - 00.30 and 05.00 - 18.20, and Sunday 09.00 - 24.00.
WC
Nordagutu station opened in 1917 when the Bratsberg railway (Skien - Notodden) was completed. The station is a transfer station between Sørlandsbanen and Bratsbergbanen.
Train directions
Stavanger
Kristiansand
Arendal
Oslo S
Skien
Porsgrunn
Notodden
Location
Distance from Oslo S: 146 km
Municipality: Midt-Telemark
Line: Sørlandsbanen
MASL: 112

Information about the station building
Architects: Gudmund Hoel, N. W. Grimnes
Style: National Neo-Baroque
Year of construction: 1917
The station is protected