Mørkved station
Mørkved station in Bodø is a stop on the Nordlandsbanen line. Train services towards Bodø, Rognan, Mo i Rana and Mosjøen.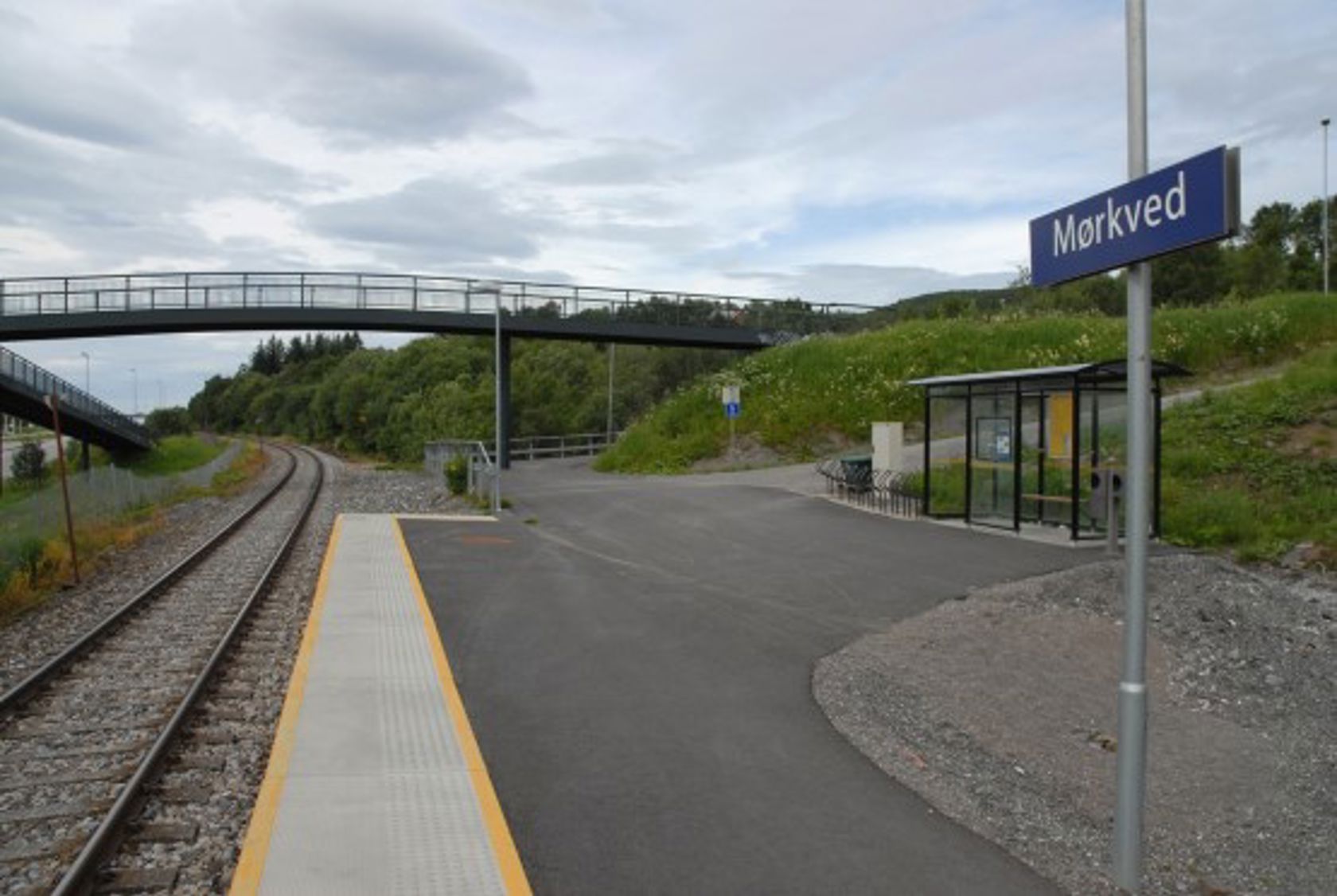 Travel planning and tickets online
Plan your journey and buy your ticket on the train companies' websites or the national travel planner Entur.
Bicycle stand
Parking
Parking spaces for 18 cars for max 12 hours.
Parking (HC)
Access to platform (HC)
Other adaptations (HC)
Mørkved stop opened in 1987. The stop was modernized with a new platform and new access in 2010.
Train directions
Bodø
Rognan
Mo i Rana
Mosjøen
Location
Distance from Trondheim S: 720 km
Municipality: Bodø
Line: Nordlandsbanen
MASL: 32