Lier station
Lier station is a stop and is located on Drammenbanen line. Train services towards Oslo S, Drammen and Dal.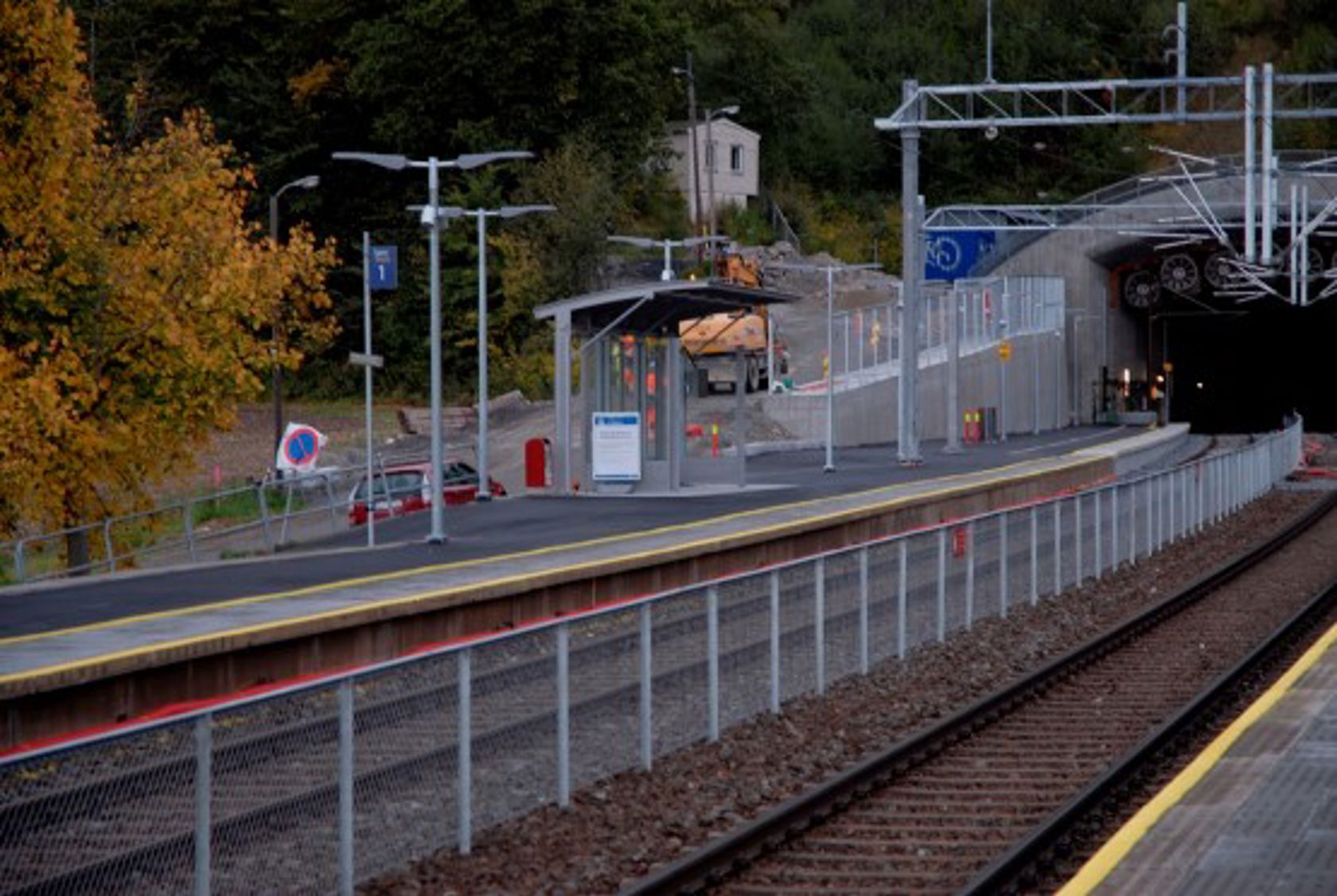 Travel planning and tickets online
Plan your journey and buy your ticket on the train companies' websites or the national travel planner Entur.
Ticket sale
Ticket vending machine.
Bus
Local bus connections.
Bicycle stand
Parking
Number of parking spaces in total: 286
3 HC parking spaces
2 kiss&ride (max 10 minutes)
Commuter parking
Number of parking spaces: 259 (22 parking spaces are in Tuverudveien)
Commuter parking spaces for 100 NOK, is an offering to travelers with a valid period ticket (weekly, monthly or annual). Paid for using Bane NOR's parking app.
Learn more about commuter parking and the parking app.
Travelers with single tickets can avail of day parking spaces for 40 NOK per day (22 spaces in total) for max 48 hours.
Please note that signage in parking areas apply.
Bicycle parking
Gaining access to Lier bicycle hotel
Download app "Bane NOR Parkering" in the App Store (opens in a new tab) or on Google Play (opens in a new tab) . Agree to terms and register payment method. Access is connected to your mobile telephone and applies to only one bicycle hotel.
Once you have agreed to the terms, pres "LÅS OPP" in order to open the door to the bicycle hotel.
Please note: the door may take up to 30 seconds to open.
Access costs 50 NOK and lasts for 30 days. Your subscription will be renewed automatically when this time period expires. You will be notified by SMS before your subscription is renewed.
For questions, please contact Bane NOR's customer service center by telephone on +47 22 45 50 00.
Parking (HC)
Lier stop opened in 1973 when the new section Asker - Brakerøya was put into use.
The stop was originally called Tuverud, but the name was later changed to Lier.
The old Lier station was located in Lierbyen on the old section Asker - Spikkestad - Lier - Drammen.
Train directions
Location
Distance from Oslo S: 37 km
Municipality: Lier
Line: Drammenbanen
MASL: 15