Lesja station
Lesja station is located along Raumabanen line. Train services towards Åndalsnes, Dombås, Oslo, Trondheim and Hamar.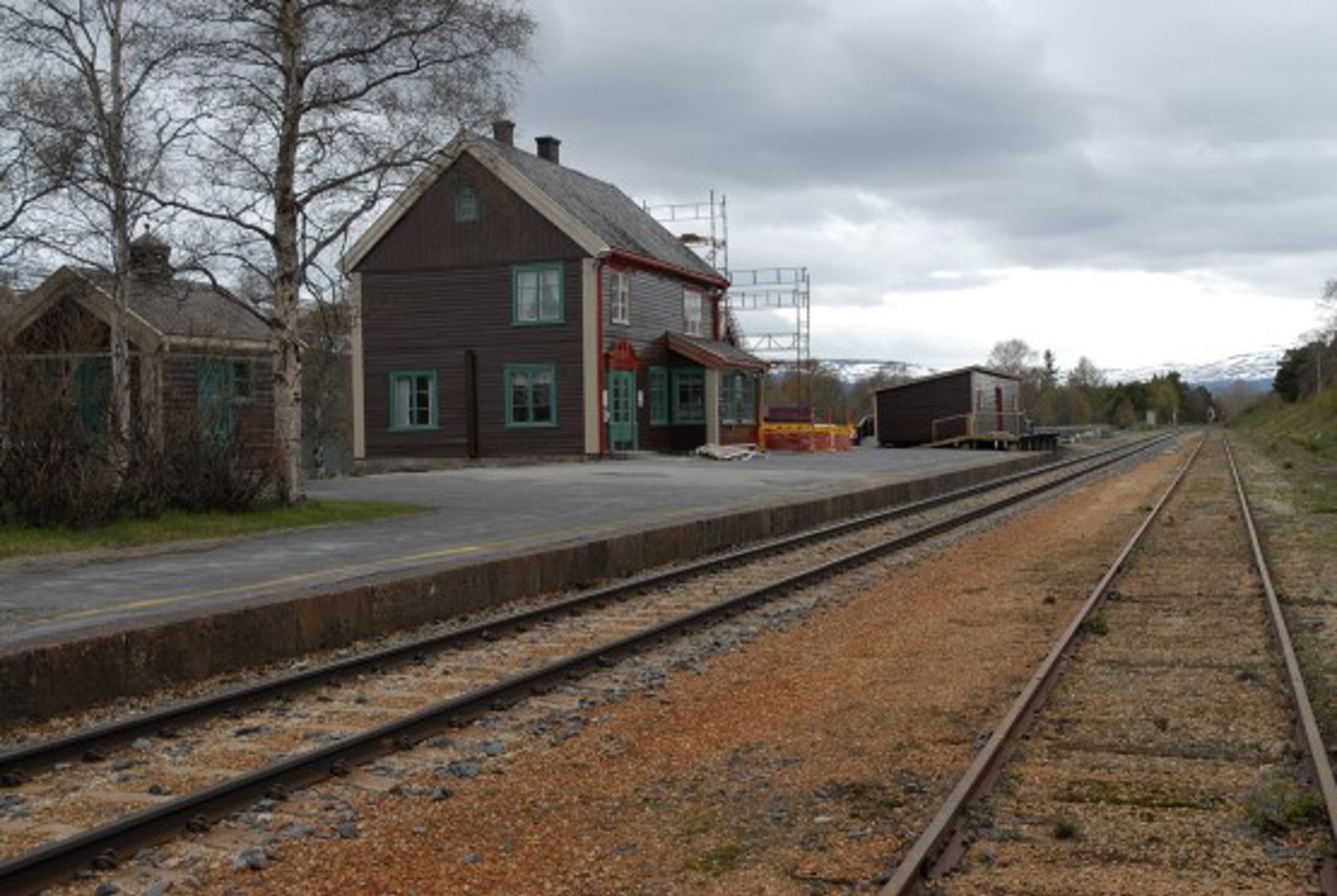 Travel planning and tickets online
Plan your journey and buy your ticket on the train companies' websites or the national travel planner Entur.
Lesja station opened in 1921, three years before Raumabanen line was completed. All the trains on Raumabanen line stops at Lesja.
Train directions
Åndalsnes
Dombås
Oslo
Trondheim
Hamar
Location
Distance from Oslo S: 360 km
Municipality: Lesja
Line: Raumabanen
MASL: 634
Information about the station building
Architects: Bjarne Friis Baastad, Gudmund Hoel
Year of construction: 1921