Langhus station
Langhus station in Nordre Follo is a stop along Østfoldbanen line. Train services towards Oslo and Ski.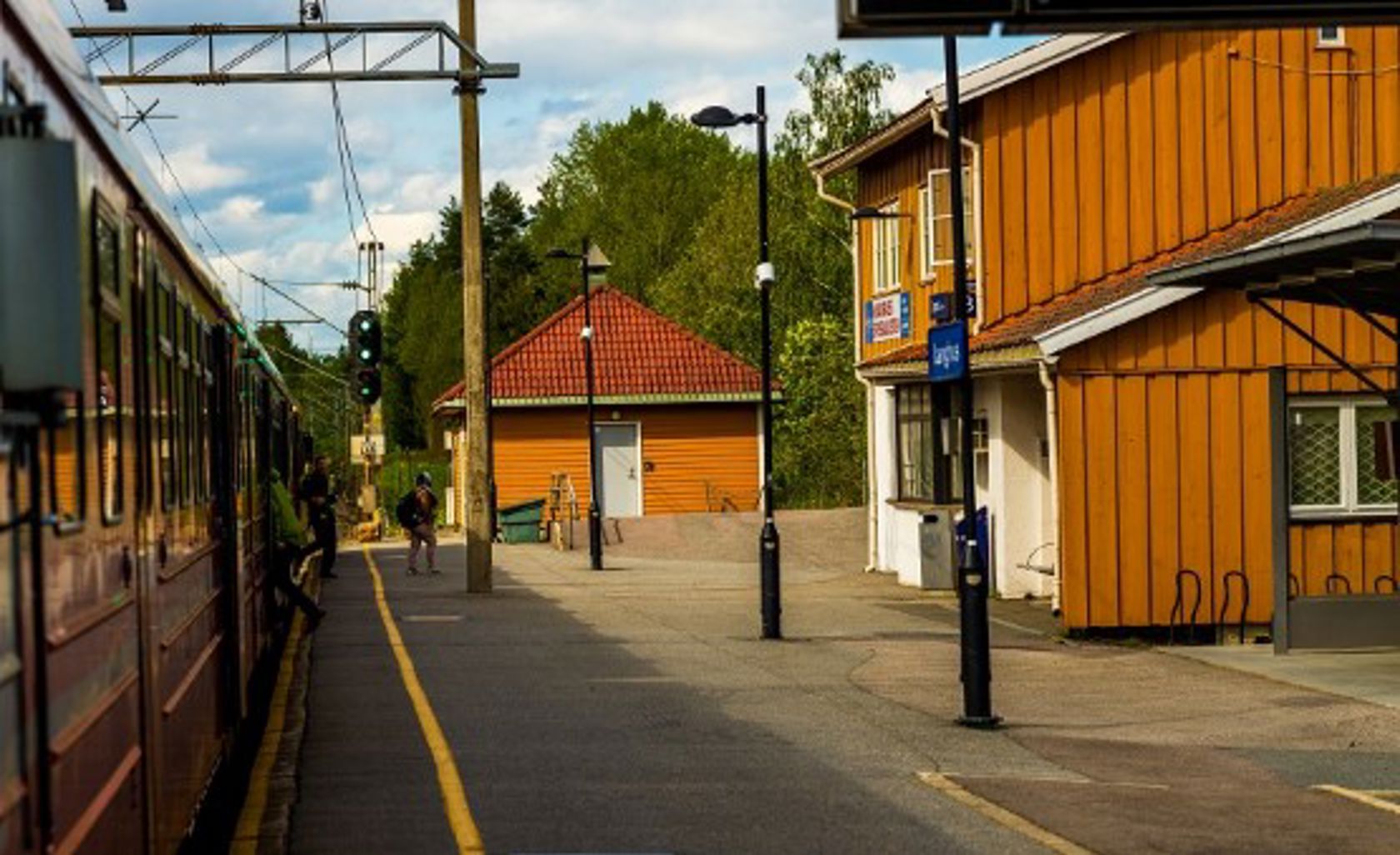 Travel planning and tickets online
Plan your journey and buy your ticket on the train companies' websites or the national travel planner Entur.
Access to platform (HC)
There is doom under the tracks north of the station area.
Access to the platform at track 1 is via a steep pedestrian and bicycle path and underpass and steep climb in gravel up to the platform without landings. Handrail only on one side in ramps.
Other adaptations (HC)
The station is not equipped with a mobile ramp for wheelchair users. Contact Bane NOR's customer center by e-mail ( kundesenter@banenor.no ) or telephone (477 70 098) to check whether the train has a wheelchair lift.
Langhus station opened in 1919.
Train directions
Location
Distance from Oslo S: 21km
Municipality: Nordre Follo
Line: Østfoldbanen
MASL: 111