Knapstad station
Knapstad station is a stop along Østfoldbenen Eastern line. Train services to Oslo, Mysen and Rakkestad.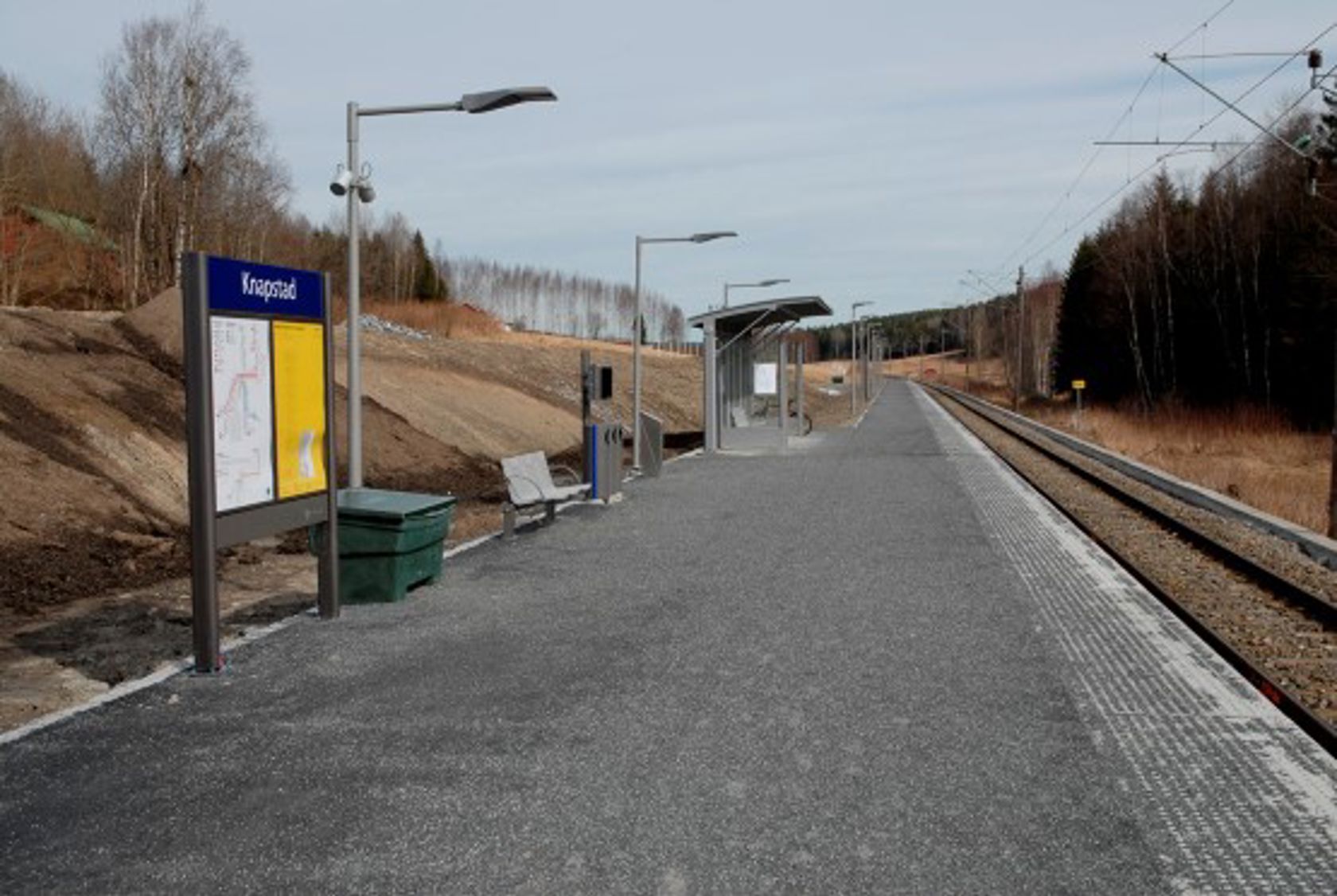 Travel planning and tickets online
Plan your journey and buy your ticket on the train companies' websites or the national travel planner Entur.
Bicycle stand
Parking
Parking (HC)
2 parking spaces without step access close to the platform.
Knapstad stop opened in 1912 and offer today Universal Design.
Train directions
Location
Distance from Oslo S: 42 km
Municipality: Indre Østfold
Line: Østfoldbanen, Eastern line
MASL: 113