Jaren station
Jaren station at Gran is along Gjøvikbanen line. Train services to Gjøvik and Oslo S.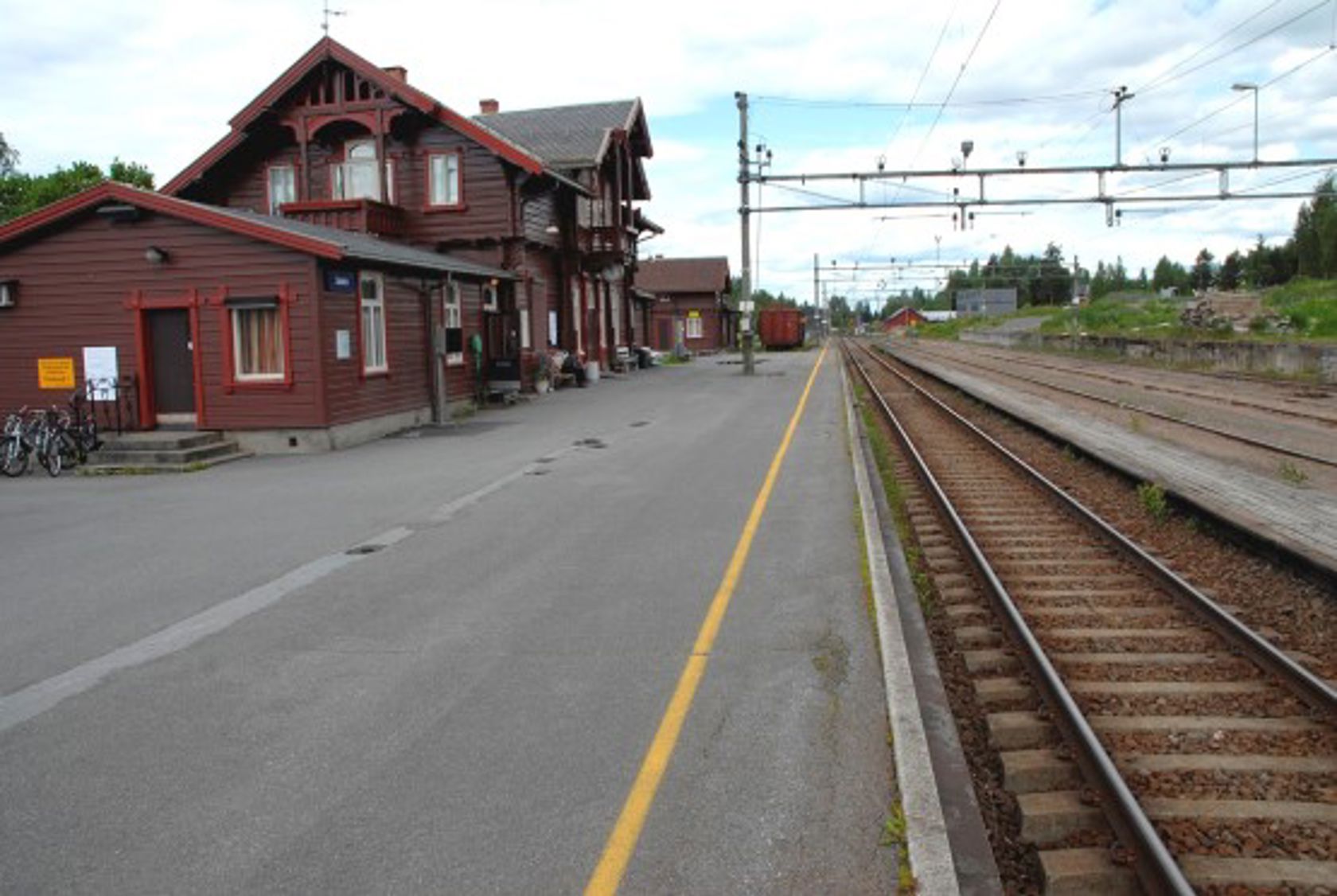 Travel planning and tickets online
Plan your journey and buy your ticket on the train companies' websites or the national travel planner Entur.
Bicycle stand
Parking (HC)
Access to platform (HC)
There is a level crossing for access to platform 2.
WC (HC)
Waiting room
Monday - Sunday: Open 04.15 - 22.30
Saturday - Sunday: Open 05.00 - 22.30
WC
Jaren station was opened in 1900 when Grefsen - Røykenvikbanen line was completed. From here there used to be a side line down to Røykenvik by the Randsfjorden.
Train directions
Location
Distance from Oslo S: 72 km
Municipality: Spruce
Line: Gjøvikbanen
MASL: 207
Information about the station building
Architects: Paul Due
Style: Dragon style
Year of construction: 1900