Håreina station
The Håreina stop in Aurland municipality is aling Flåmsbana line. Train services to Flåm, Myrdal, Bergen and Oslo S.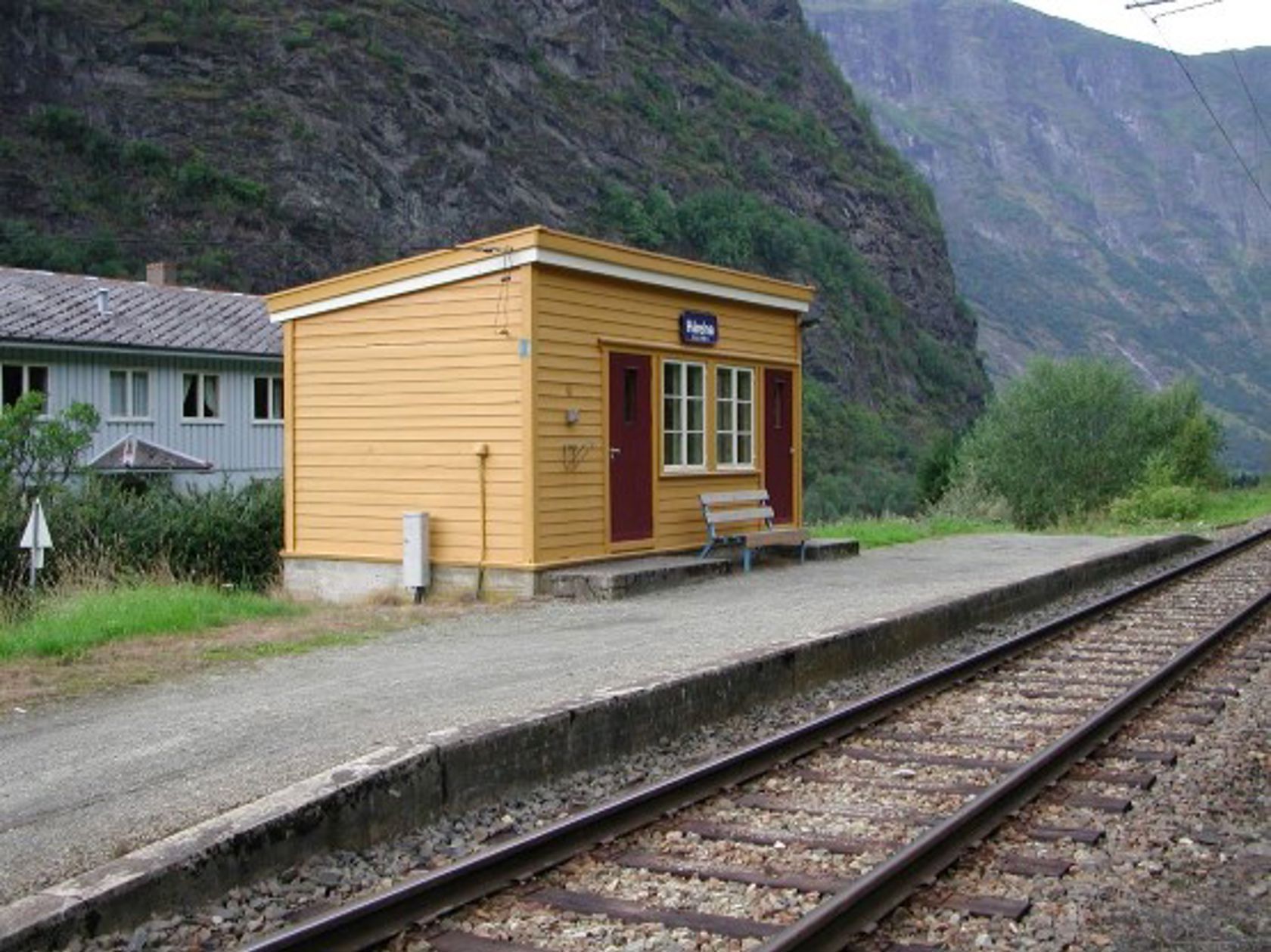 Travel planning and tickets online
Plan your journey and buy your ticket on the train companies' websites or the national travel planner Entur.
Håreina stop was put into use in 1941 when Flåmsbana line was opened for limited passenger traffic.
Train directions
Flåm
Myrdal
Bergen
Oslo S
Location
Distance from Oslo S: 353 km
Municipality: Aurland
Line: Flåmsbana
MASL: 48