Grua station
Grua station in Lunner is on the Gjøvik line. Train services to Jaren, Gjøvik and Oslo S.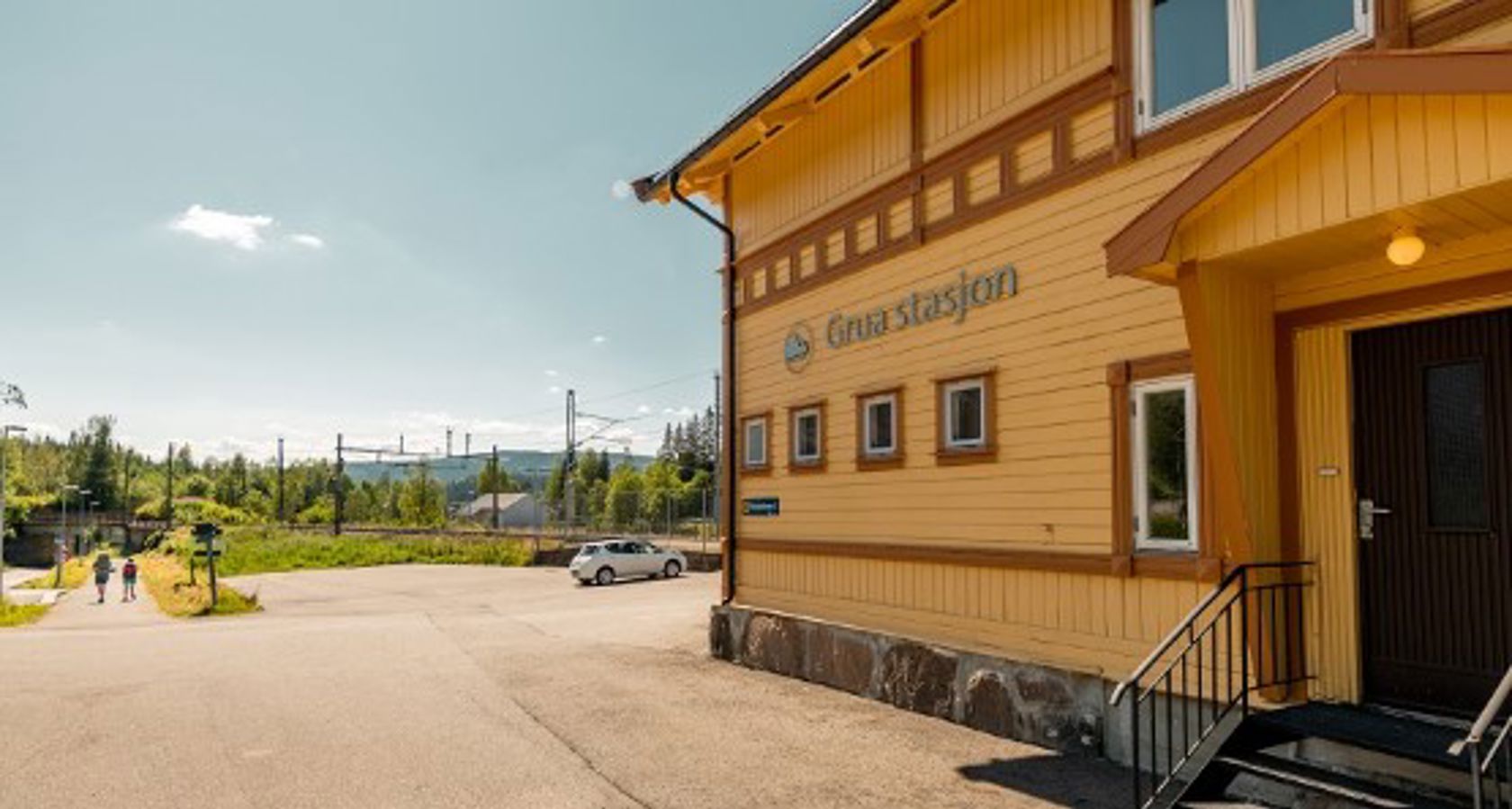 Travel planning and tickets online
Plan your journey and buy your ticket on the train companies' websites or the national travel planner Entur.
Bicycle stand
Parking
Parking (HC)
1 parking space at track 1, and 2 parking spaces at track 2.
Platform shelter
Waiting room
Open Monday - Saturday: 04:15 - 18:00, Sunday: 09:00 - 20:00.
Grua station was opened as a stop in 1901, just before the entire Gjøvikbanen line was completed. In 2010, the station got a new side platform for track 2.
Trains north normally use track 1, while trains south (direction Oslo) normally use track 2.
A number of ski and hiking trails start from the station.
Train directions
Location
Distance from Oslo S: 53 km
Municipality: Lunner
Line: Gjøvikbanen
MASL: 371
Information about the station building
Architect: Paul A. Due
Style: Jugendstil
Year of construction: 1901