Grorud station
Grorud station is along Hovedbanen line. Train services to Lillestrøm, Oslo, Asker and Drammen.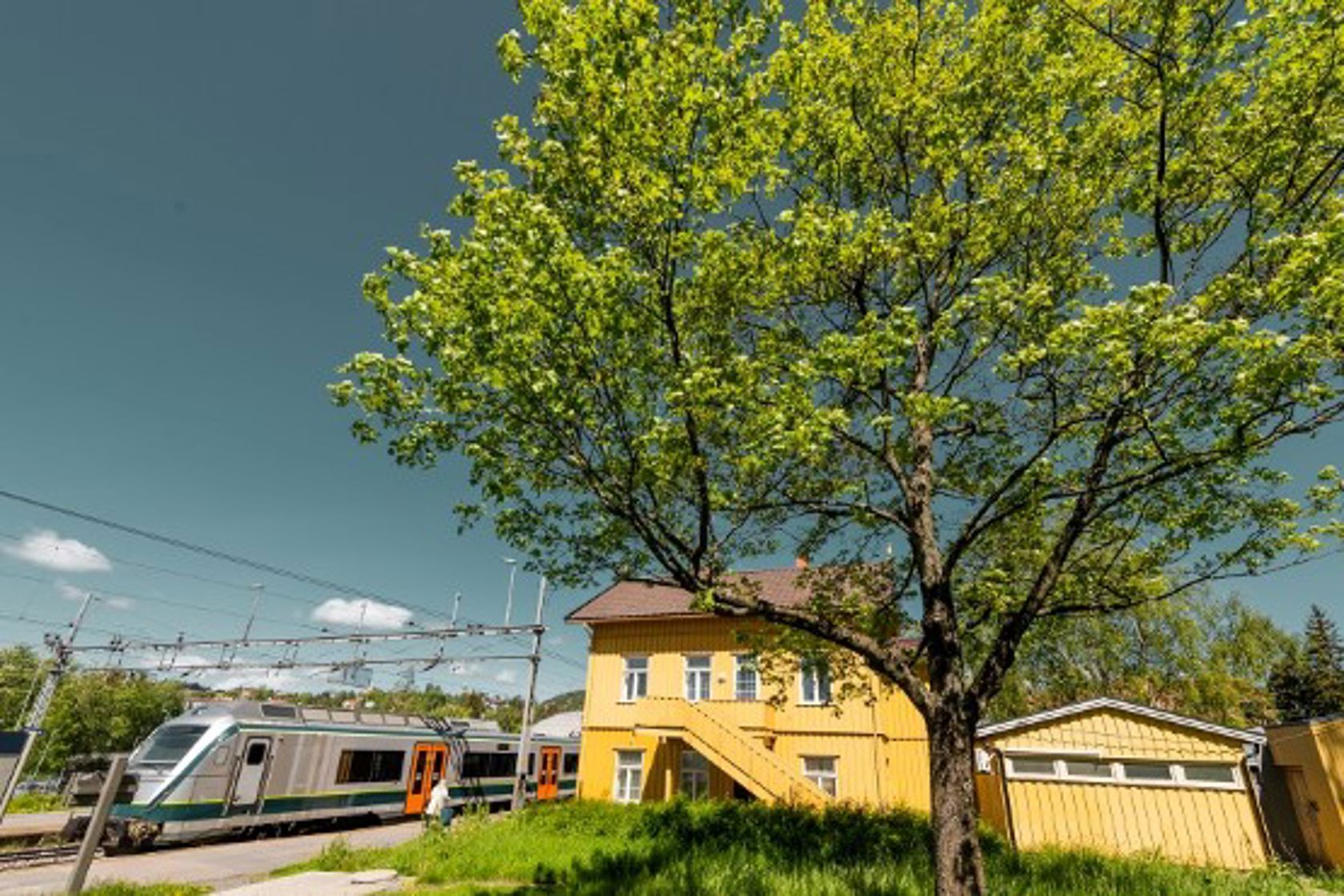 Travel planning and tickets online
Plan your journey and buy your ticket on the train companies' websites or the national travel planner Entur.
Ticket sale
Ticket vending machine.
Bicycle stand
Parking
Number of parking spaces in total: 80
Commuter parking
Number of parking spaces: 62
Commuter parking spaces for 250 NOK is an offering to travelers with a valid period ticket (weekly, monthly or annual). Paid for using Bane NOR's parking app. Click here to learn more about commuter parking and the parking app.
Travelers with single tickets can avail of day parking spaces for 60 NOK per day (18 spaces in total).
Please note that signage in parking areas apply.
Commuter parking = Pendlerparkering
Day parking = Dagparkering
Parking (HC)
Other adaptations (HC)
The station is not equipped with a mobile ramp for wheelchair users. Contact Bane NOR's customer centre by e-mail ( kundesenter@banenor.no ) or telephone (477 70 098) to check whether the train has a wheelchair lift.
Platform shelter
Refreshments
Spesific information
Grorud station opened in 1854 when Norway's first railway, Hovedbanen, was completed.
There are stairs up to platforms for both main tracks at the station.
NB! It is a long staircase to and from track 2 (right side) in the direction towards Oslo S.
Train directions
Lillestrøm
Oslo S
Asker
Drammen
Location
Distance from Oslo S: 10 km
Municipality: Oslo
Line: Hovedbanen
MASL: 127