Grong station
Grong station is on the Nordlandsbanen line. Train services to Trondheim S and Bodø.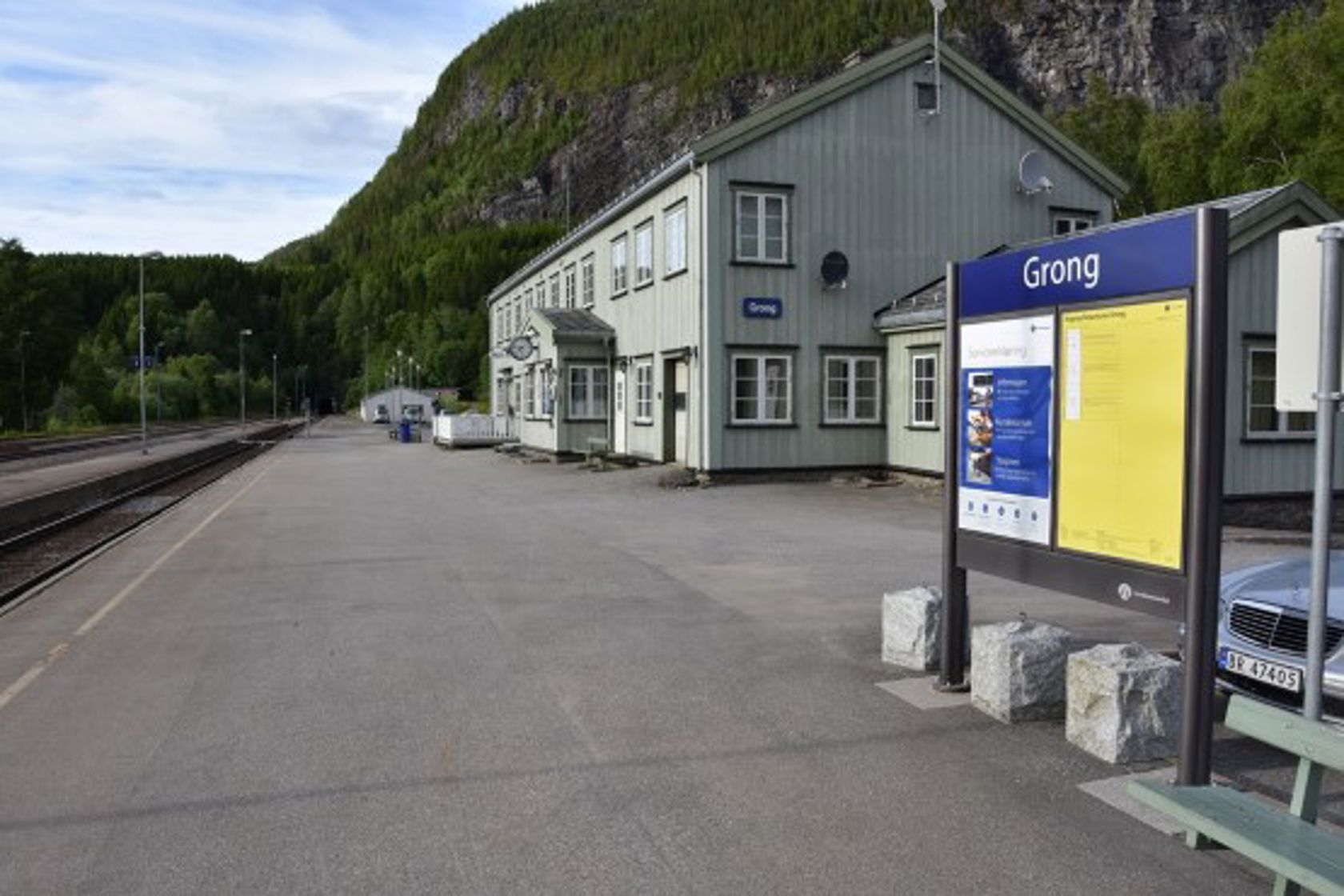 Travel planning and tickets online
Plan your journey and buy your ticket on the train companies' websites or the national travel planner Entur.
Bus
Bus-services towards Rørvik, Brønnøysund, and Namsos.
Car rental
Taxi
Must be ordered before arrival. Contact the local information office at phone 0047 74 33 18 70.
Access to platform (HC)
WC (HC)
Baby changing room
Refreshments
Waiting room
Open every day 01.30 - 20.00
WC
Grong station opened in 1929 when Nordlandsbanen line was completed up to Grong. The station is a hub for Nordlandsbanen with bus connections to Rørvik, Brønnøysund and Namsos.
There are no ticket sales at the station, you buy ticket on board the train.
Train directions
Location
Distance from Trondheim S: 219 km
Municipality: Grong
Line: Nordlandsbanen
MASL: 51