Grefsen station
Grefsen station in Oslo is along Gjøvikbanen line. Train services to Gjøvik, Jaren and Oslo S.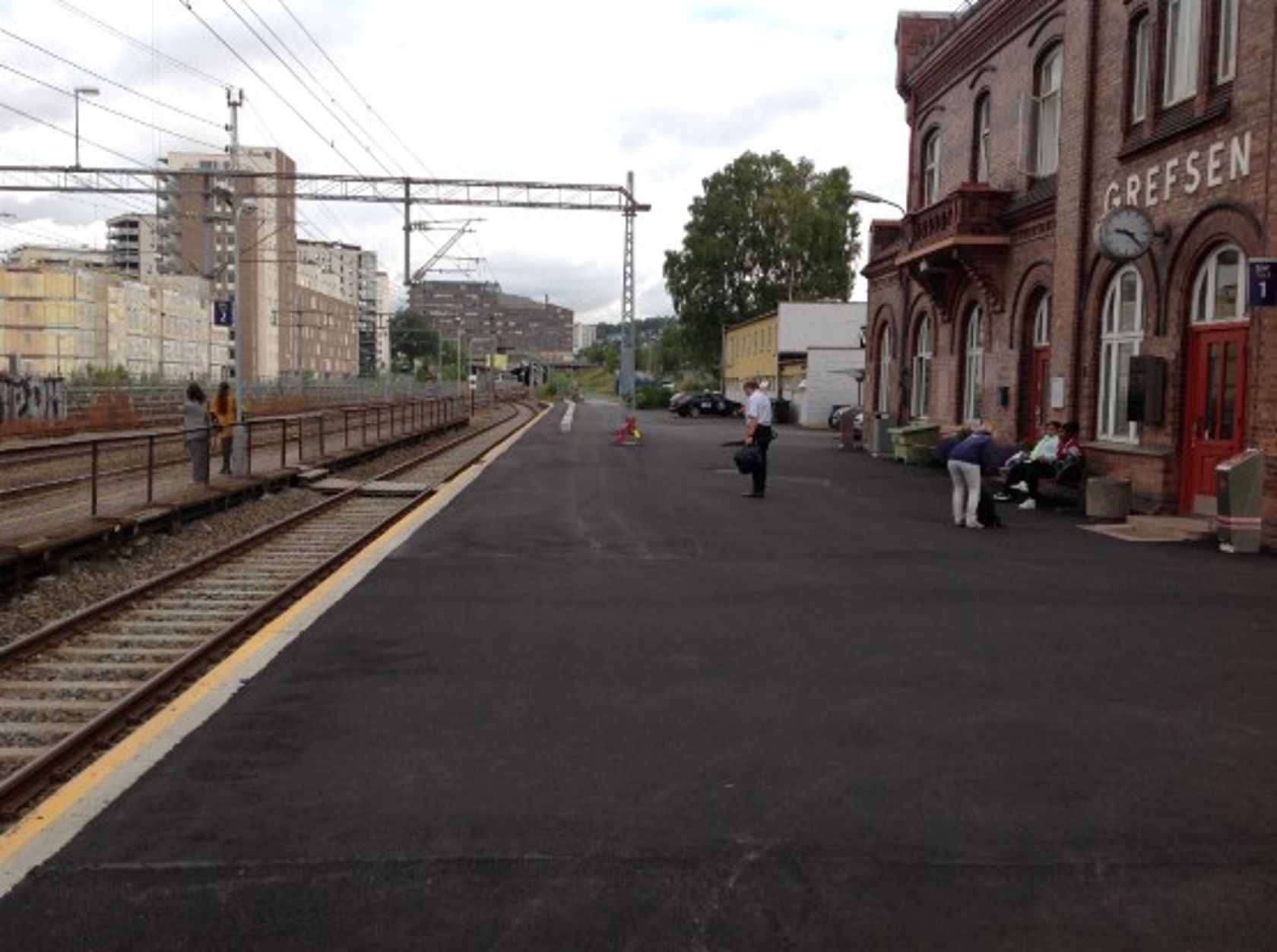 Travel planning and tickets online
Plan your journey and buy your ticket on the train companies' websites or the national travel planner Entur.
Access to platform (HC)
Other adaptations (HC)
The station is not equipped with a mobile ramp for wheelchair users. Contact Bane NOR's customer centre by e-mail ( kundesenter@banenor.no ) or telephone (477 70 098) to check whether the train has a wheelchair lift.
WC (HC)
Waiting room
Monday - Friday 05.30 - 24.00
Saturday and Sunday: 07.00 - 24.00
Grefsen station was commissioned in 1900, two years before the entire Gjøvikbanen line was completed.
From Grefsen it is alsoå connection to Alna on Hovedbanen line, which is used, among other things, by freight trains between Oslo and Bergen.
Train directions
Location
Distance from Oslo S: 7 km
Municipality: Oslo
Line: Gjøvikbanen
MASL: 109