Gol station
Gol station is located along Bergensbanen line. Train sevices to Bergen, Flåm and Oslo S.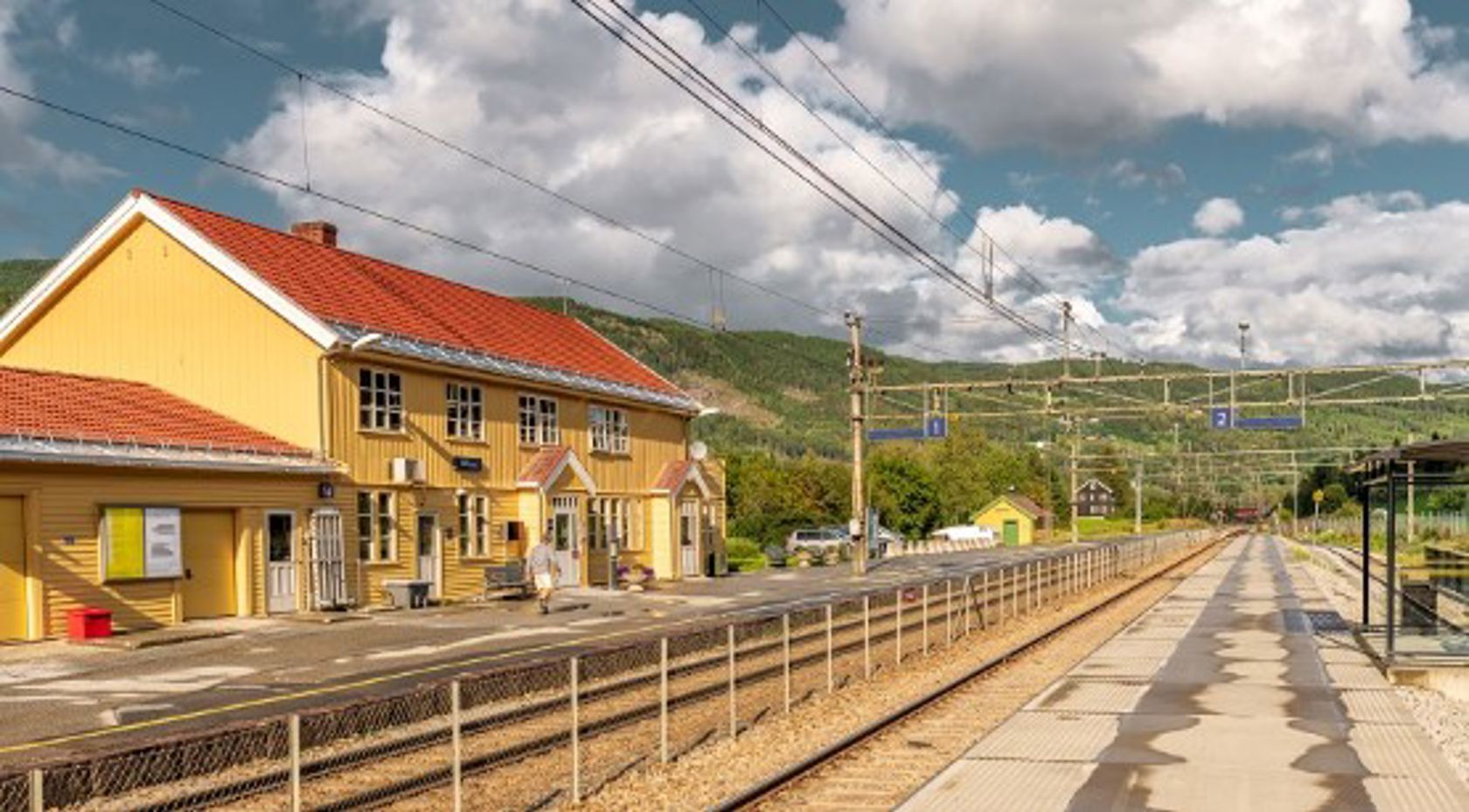 Travel planning and tickets online
Plan your journey and buy your ticket on the train companies' websites or the national travel planner Entur.
Ticket sale
Ticket vending machine in the waiting room.
Bus
Bus-connections towards Hemsedal and Fagernes.
Taxi
Access to platform (HC)
Level crossing for access to platform 2.
WC (HC)
Alpine slope
Gol and Hemsedal. Hemsedal is one of Norways biggest ski-resorts, about 30 km from Gol.
Baby changing room
Refreshments
Refreshment machines.
Waiting room
Open Monday - Saturday: 09.00 - 21.00 and 02.00 - 03.30. Sunday: 09.00 - 21.00.
WC
Telephone
The station was opened in 1907 when Bergensbanen line was put into use Bergen - Gulsvik.
From the station there are corresponding bus routes to/from Hemsedal, Golsfjellet and Fagernes.
Gol is the nearest station for the Hemsedal ski resort.
Train directions
Location
Distance from Oslo S: 202 km
Municipality: Gol
Line: Bergensbanen
MASL: 207
Information about the station building
Style: Jugend
Year of construction: 1938