Geilo station
Geilo station is along Bergensbanen line. Train services to Bergen, Flåm and Oslo S.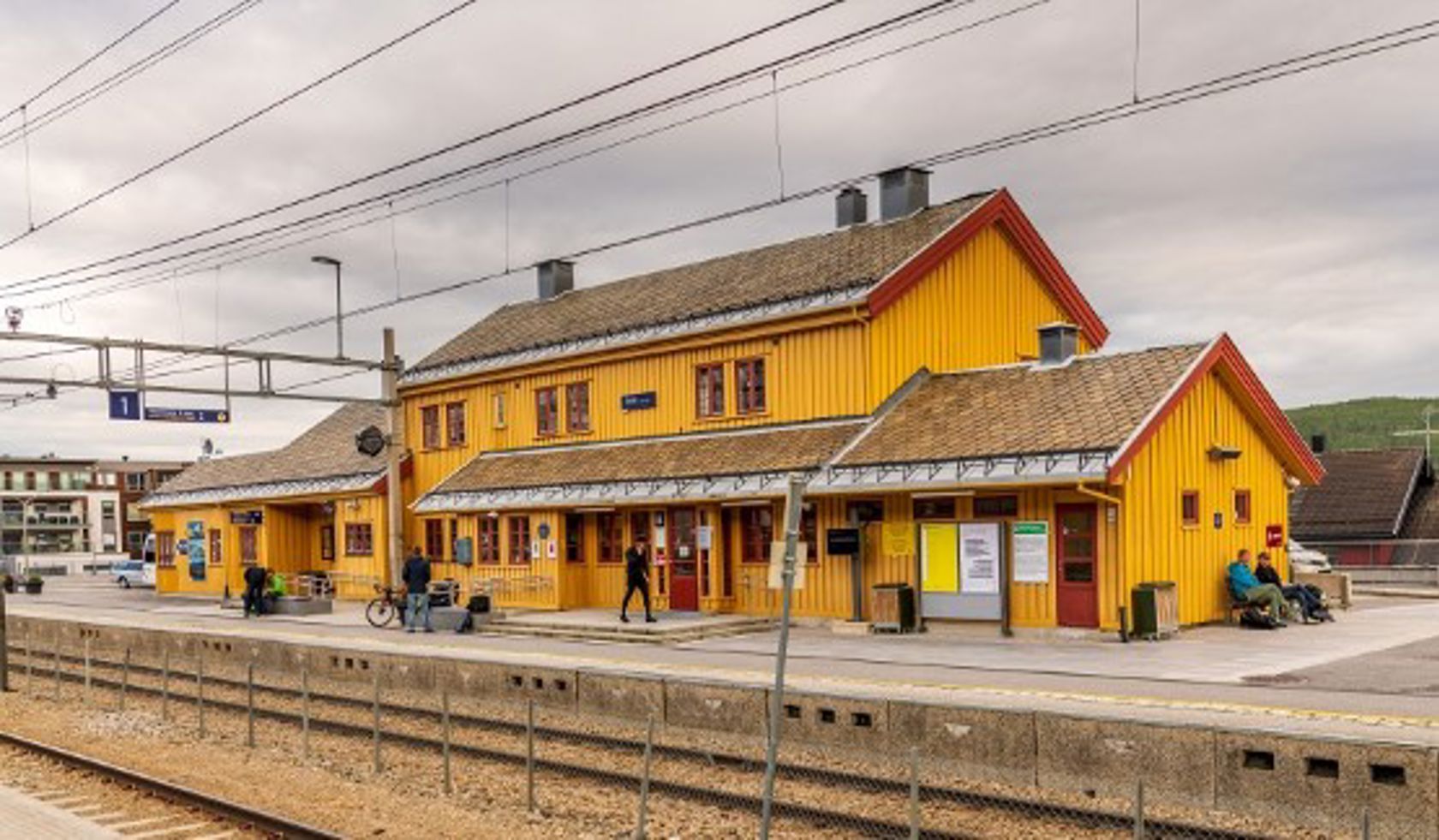 Travel planning and tickets online
Plan your journey and buy your ticket on the train companies' websites or the national travel planner Entur.
Ticket sale
The station is open every day from 09.00 until 22.00. Nighttime waiting room 02.00 - 04.00 and 09.00 - 21.00 (timed lock). There is also a ticket vending machine.
Bus
Bus connections to Dagali, Numedal and to Hardanger (in the summer season). Also local buses towards Ustaoset and Haugastøl.
Taxi
Taxi halt at the station.
Parking
55 long-term-parking at the opposite side of the rail tracks open from July. You can pay per day, week, month or year. Pay by card on the machine or use the EasyPark-app.

How much does it cost:
Per day: 40,-
Per week: 150,-
Per month: 400,-
Annual cost: 4.000,-
See local signs for the most up to date information.
Parking (HC)
Access to platform (HC)
WC (HC)
Alpine slope
Ceveral skilifts close to the station.
ATM
100 meters from the station (Hol sparebank).
Baby changing room
Refreshments
Restaurant 50 meters from the station.
Storage Boxes
Waiting room
Open every day: 09.00 - 22.00. Waiting room for travellers to the night trains: 02.00 - 04.00.
WC
Attraction
Hallingskarvet National Park.
Telephone
Geilo station opened in 1907 when Bergensbanen line Bergen - Gulsvik was put into use. From Geilo there are corresponding bus routes to Numedal and Odda in Hardanger.
From the station it is about 100 m to the nearest ski lift.
Train directions
Location
Distance from Oslo S: 252 km
Municipality: Hol
Line: Bergensbanen
MASL: 794