Flåm station
Flåm station on Flåmsbana line is located deep in Sognefjord. Train services to Myrdal, Bergen and Oslo S.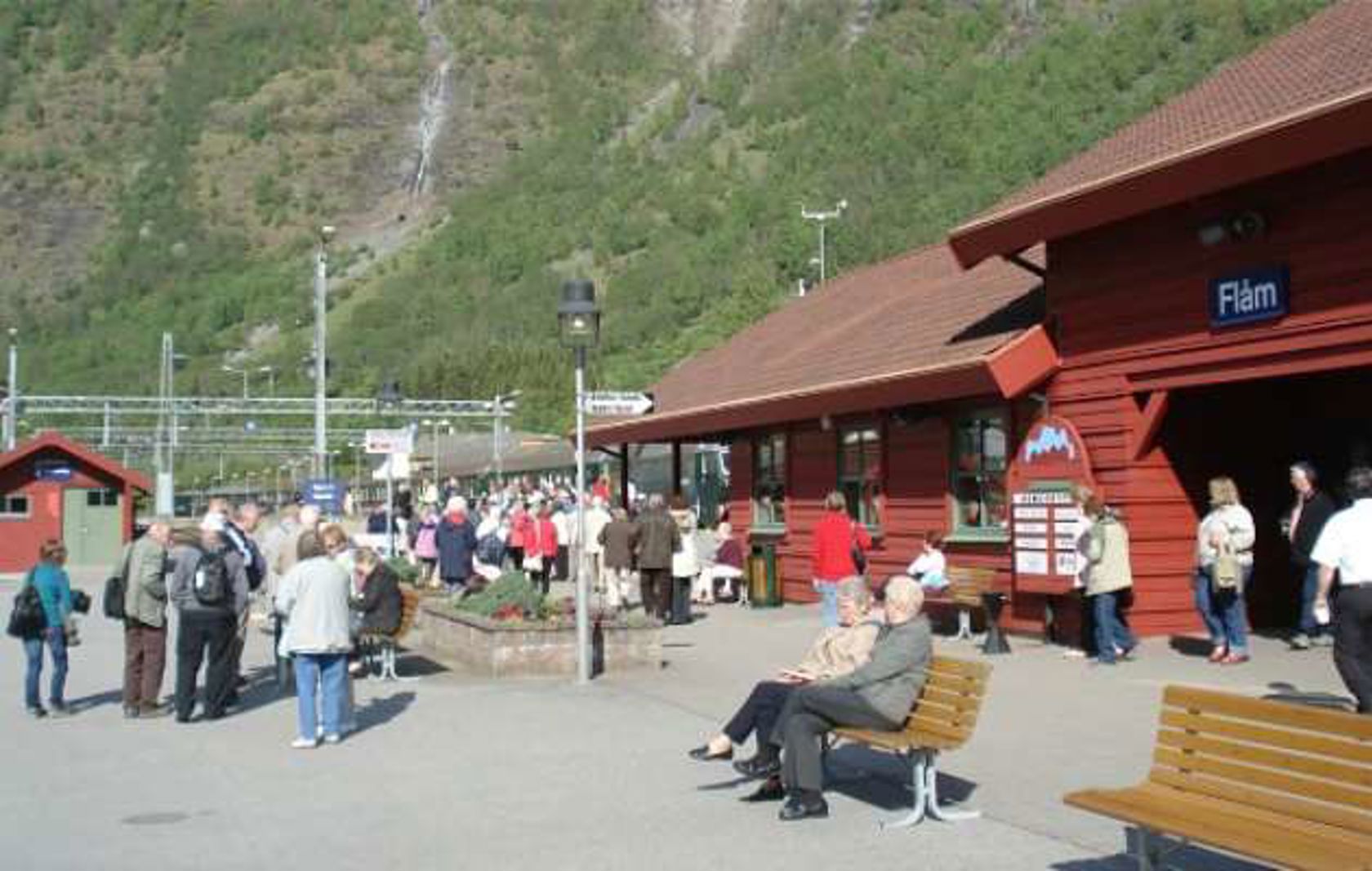 Travel planning and tickets online
Plan your journey and buy your ticket on the train companies' websites or the national travel planner Entur.
Ticket sale
Open 07.00 - 19.00 every day.
Bus
Bus connetions to Aurland, Lærdal and Gudvangen.
Ferry
Ferry- and boat -routes to Bergen and the Sogn region. Sight-seeing routes on the fjord during summer-season.
Taxi
Phone number +47 90 13 08 08
Bicycle stand
Parking
For 150 cars. Also parking places for buses.
Access to platform (HC)
WC (HC)
ATM
Baby changing room
Luggage trolley
Platform shelter
Refreshments
Several coffee shops and restaurants in the station-area.
Storage Boxes
Waiting room
Open 08.15 - 17.00 every day.
WC
Flåm station opened in 1940, while passenger traffic did not start until the following year. Flåmsbana is one of Norway's most visited tourist attractions with over 600.000 visitors each year.
Flåm station is located deep in Sognefjorden.
There are also boat connections from Flåm to Gudvangen all year round and to Bergen, Balestrand and Lærdal in the summer season.
Train directions
Location
Distance to Oslo S: 356 km
Municipality: Aurland
Course: Flåmsbana
Moh: 2