Finse station
Finse station along Bergensbanen line is the country's highest station.Train services to Bergen, Flåm and Oslo S. You can not go by car to Finse.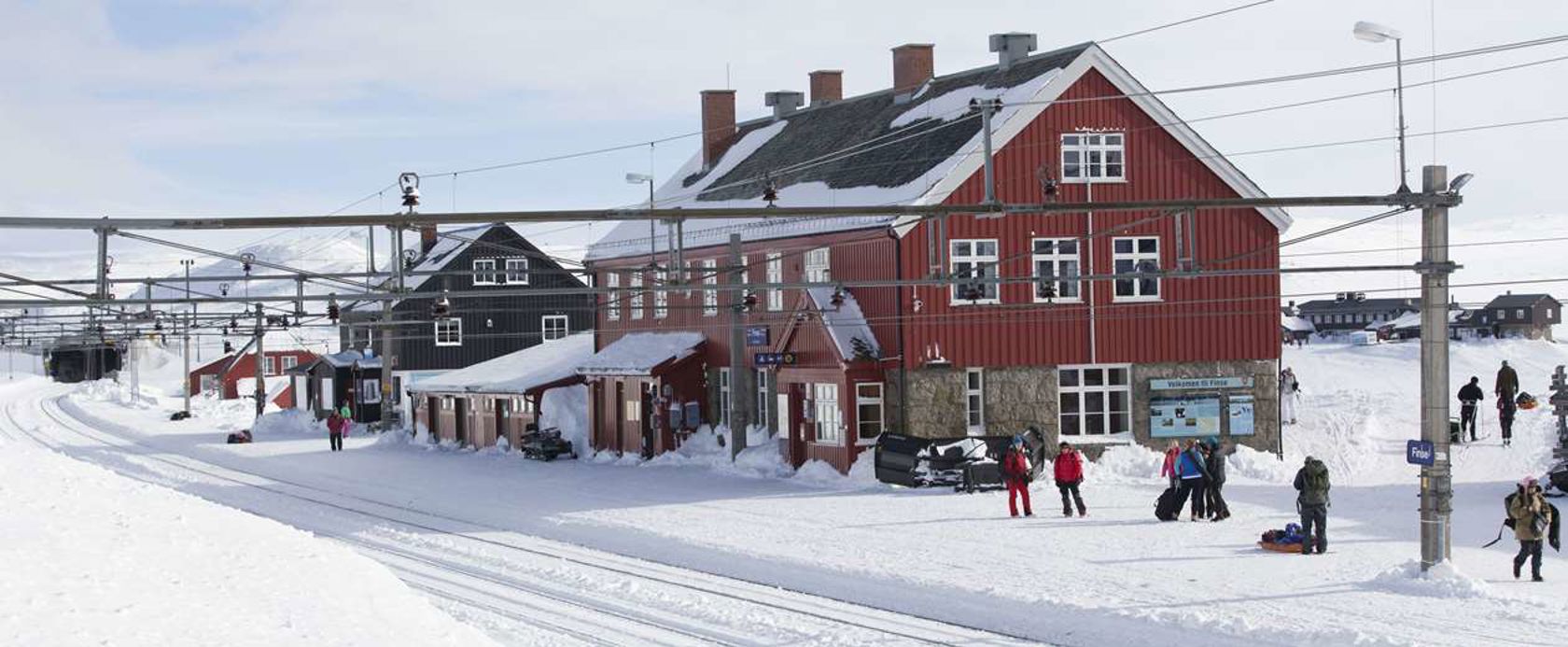 Travel planning and tickets online
Plan your journey and buy your ticket on the train companies' websites or the national travel planner Entur.
Bicycle stand
Bike-rental during summer season.
Refreshments
At Finse hotel, Finse 1222 at the station.
Waiting room
Open 09.30 - 20.30. In addition a small waiting-rom is open for passengers to the night-trains.
Finse station is located at the highest point of Bergenbanen line and is thus Norway's highest railway station.
You can only get here by train, bicycle or on foot. There is no road here.
The station was opened in 1908.
On the platform is also a historic hotel that was renovated in 2020 back to its unique state.
Train directions
Location
Distance to Oslo S: 302 km
Municipality: Ulvik
Line: Bergensbanen
MASL: 1222

Information about the station building
Architects: Paul A. Due, Gudmund Hoel, Bjarne Friis Baastad
Style: Jugendstil, rebuilt in 1916 in neoclassical style
Year of construction: 1916