Eina station
Eina station at Vestre Toten is on Gjøvikbanen. Train services to Gjøvik and Oslo S.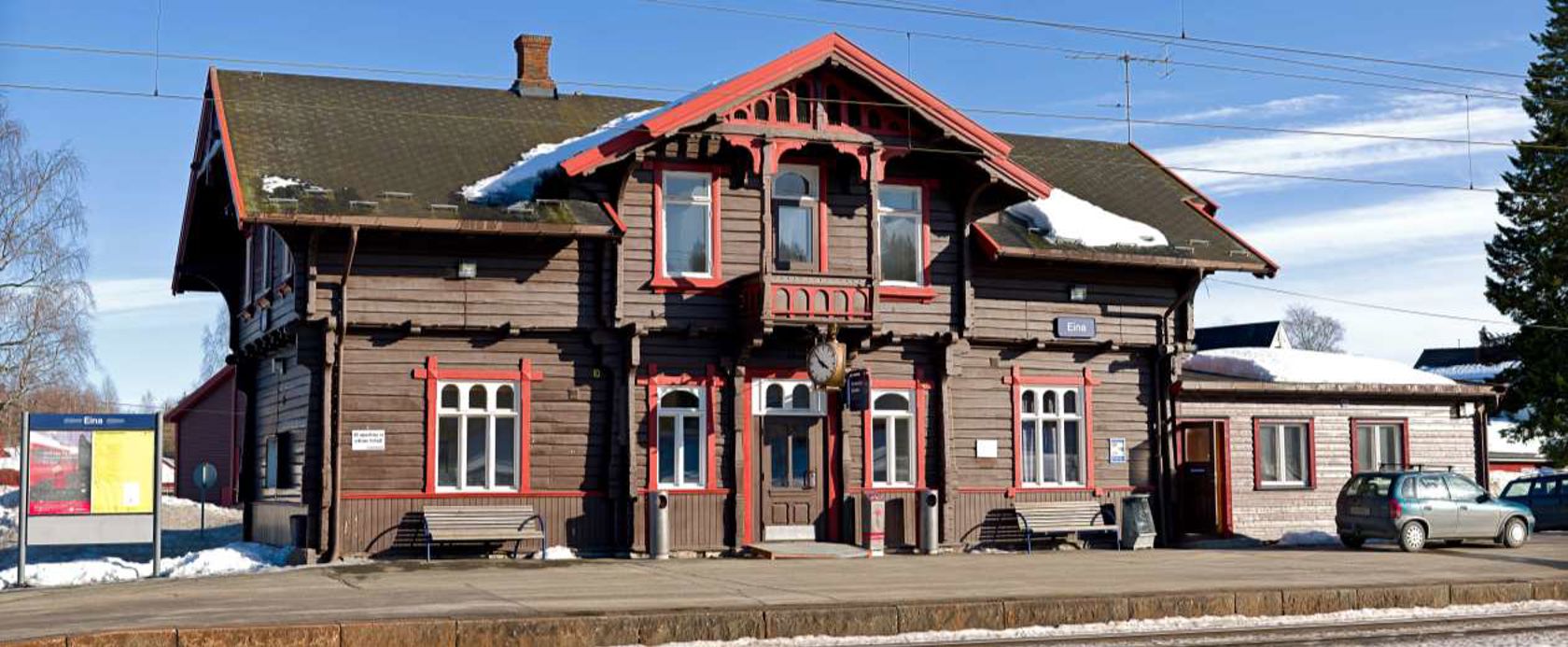 Travel planning and tickets online
Plan your journey and buy your ticket on the train companies' websites or the national travel planner Entur.
Access to platform (HC)
Other adaptations (HC)
Wheelchair access to waiting room possible.
Waiting room
Open Monday - Saturday: 04.15 - 18.00, Sunday: 12.00 - 20.00.
Eina station was opened in 1901, one year before the line was completed all the way to Gjøvik.
Eina was previously a hub for traffic between Gjøvikbanen and Valdresbanen lines. The passenger traffic on Valdresbanen (Eina - Fagernes), was closed from 1989.
Train directions
Location
Distance to Oslo S: 101 km
Municipality: Vestre Toten
Line: Gjøvikbanen
MASL: 401
Information about the station building
Architects: Paul Due
Style: Dragon style
Builder: 1901
The station is protected