Eidsvoll Verk station
Eidsvoll verk station is a stop along Gardermobanen line. Train services to Eidsvoll, Lillestrøm Oslo, Oslo Airport, Drammen and Kongsberg.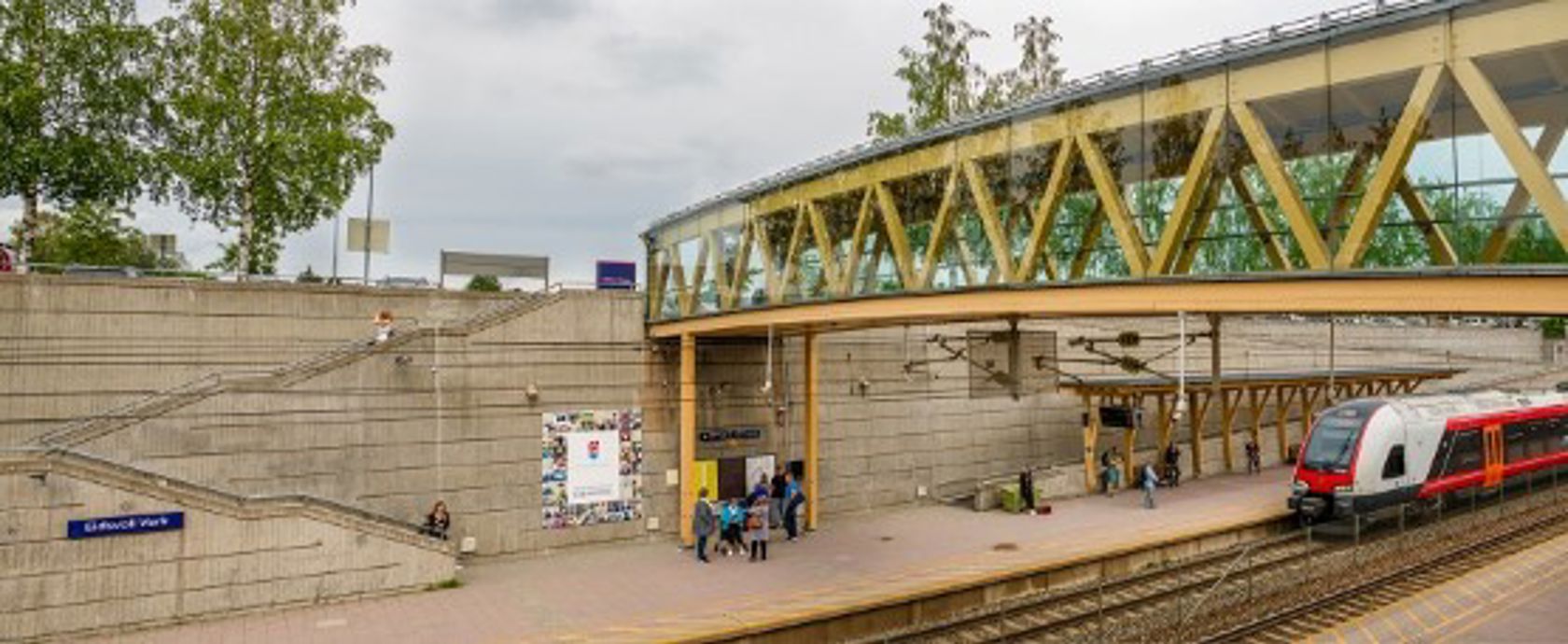 Travel planning and tickets online
Plan your journey and buy your ticket on the train companies' websites or the national travel planner Entur.
Ticket sale
Ticket vending machine.
Bicycle stand
Parking
Car-parking for more than 170 cars. Short-time parking close to the platforms.
Parking (HC)
Access to platform (HC)
Wheelchair ramps to platform
Attraction
The Eidsvoll Manor, "Eidsvollsbygningen" is about 1,5 km from the station. For Norwegians it is one of the most important national symbols, inextricably tied to the constitution, independence and the dramatic events of 1814, which are celebrated on the 17th of May every year.
Eidsvoll Verk stop was put into use in 1999 when local trains Kongsberg - Eidsvoll started to run via Oslo Airport Gardermoen.
The stop is located between Gardermoen station and Eidsvoll station along Gardermobanen line at Råholt.
Train directions
Eidsvoll
Lillestrøm
Oslo
Oslo Airport
Drammen
Kongsberg
Location
Distance from Oslo S: 63
Municipality: Eidsvoll
Line: Gardermobanen
MASL: 185