Drevvatn station
Drevvatn station in Vefsn municipality is along Nordlandsbanen line. Train services to Bodø, Mo i Rana, Mosjøen and Trondheim S.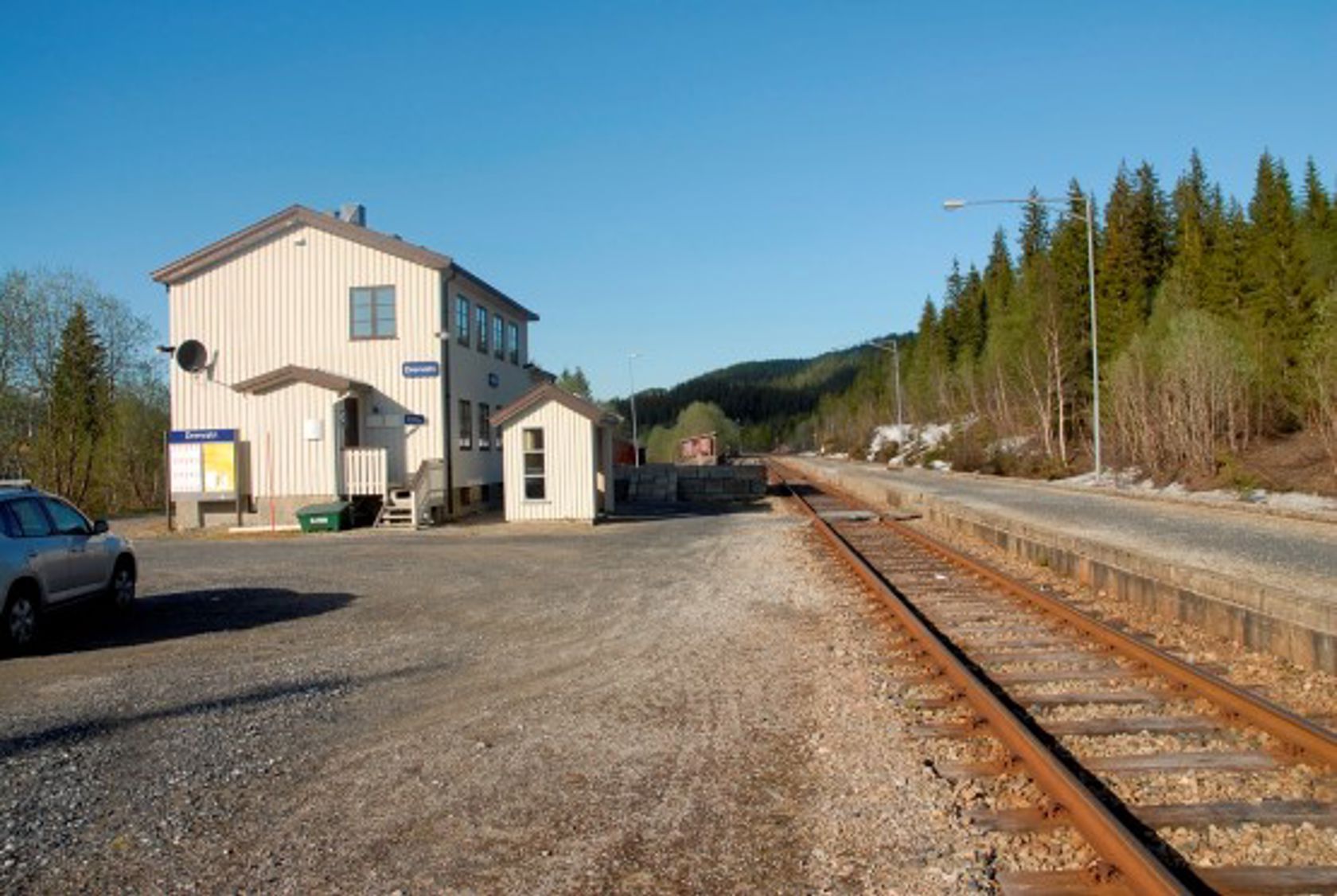 Travel planning and tickets online
Plan your journey and buy your ticket on the train companies' websites or the national travel planner Entur.
Drevvatn station opened in 1941 when the Nordlandsbanen was put into use up to Elsfjord.
Train directions
Bodø
Mo i Rana
Mosjøen
Trondheim S
Location
Distance to: Trondheim S 440
Municipality: Vefsn
Track: Nordlandsbanen
Mohs: 93
Information about the station building
Architects: Bjarne Friis Baastad, Gudmund Hoel
Year Built: 1941