Drangedal station
Drangedal station is along Sørlandsbanen line. Train services to Stavanger, Kristiansand, Arendal and Oslo S.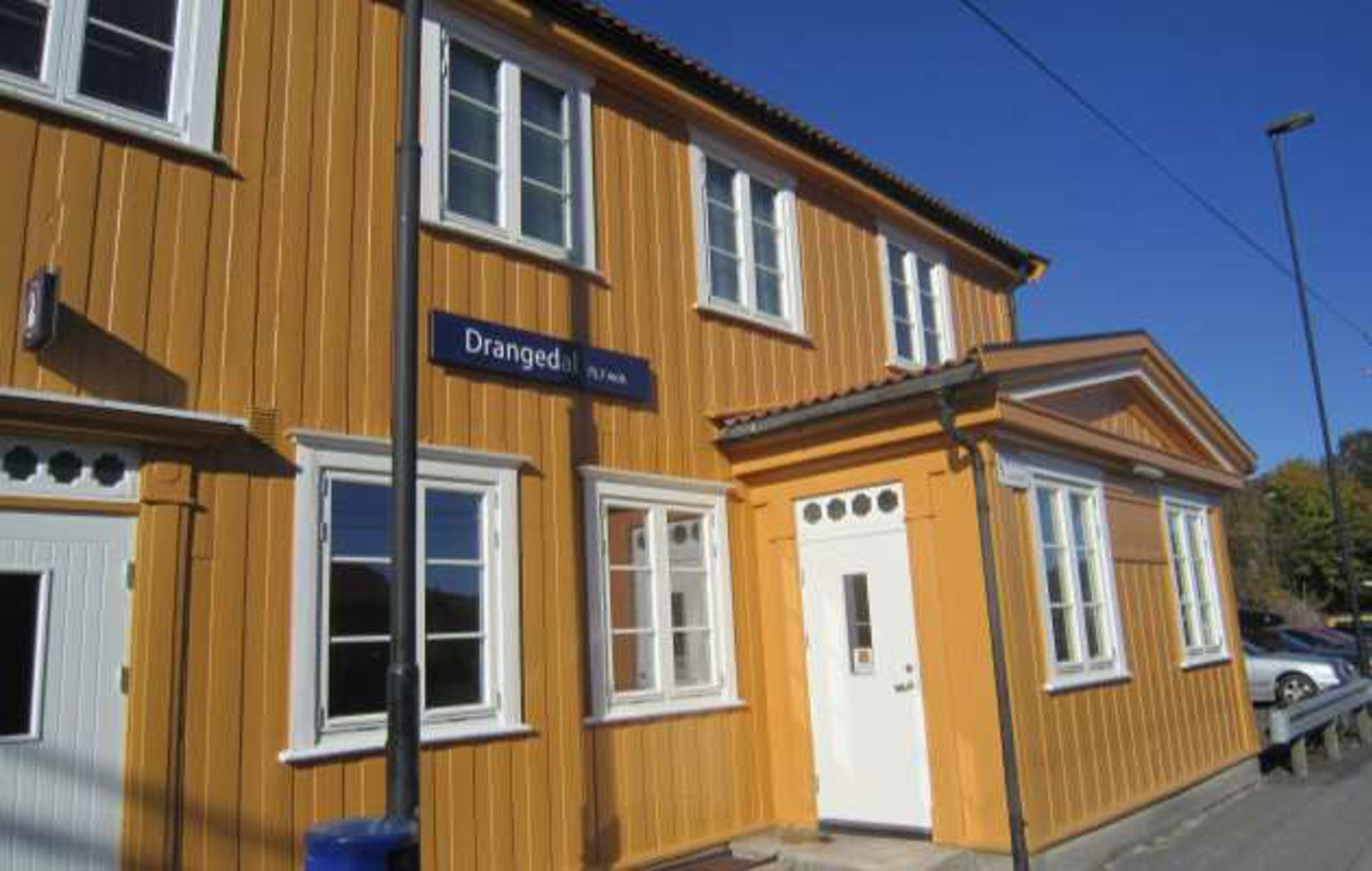 Travel planning and tickets online
Plan your journey and buy your ticket on the train companies' websites or the national travel planner Entur.
Bicycle stand
Parking
Parking (HC)
Access to platform (HC)
Other adaptations (HC)
The station is not equipped with a mobile ramp for wheelchair users. Contact Bane NOR's customer center by e-mail ( kundesenter@banenor.no ) or telephone (477 70 098) to check whether the train has a wheelchair lift.
WC (HC)
Waiting room
Open Monday - Friday: 06.15 - 18.15. Local information office at the station.
WC
Drangedal station opened in 1927 when Sørlandsbanen was put into use up to Kragerø.
Train directions
Stavanger
Kristiansand
Arendal
Oslo S
Location
Distance to Oslo S: 205 km
Municipality: Drangedal
Line: Sørlandsbanen
MASL: 76
Information about the station building
Architects: Gudmund Hoel, Bjarne Friis Baastad
Style: Neoclassical
Year of construction: 1927
The station is protected