Bjørnfjell station
Bjørnfjell station is located along Ofotbanen. Train services to Narvik, Kiruna, Luleå, Stockholm and Gothenburg.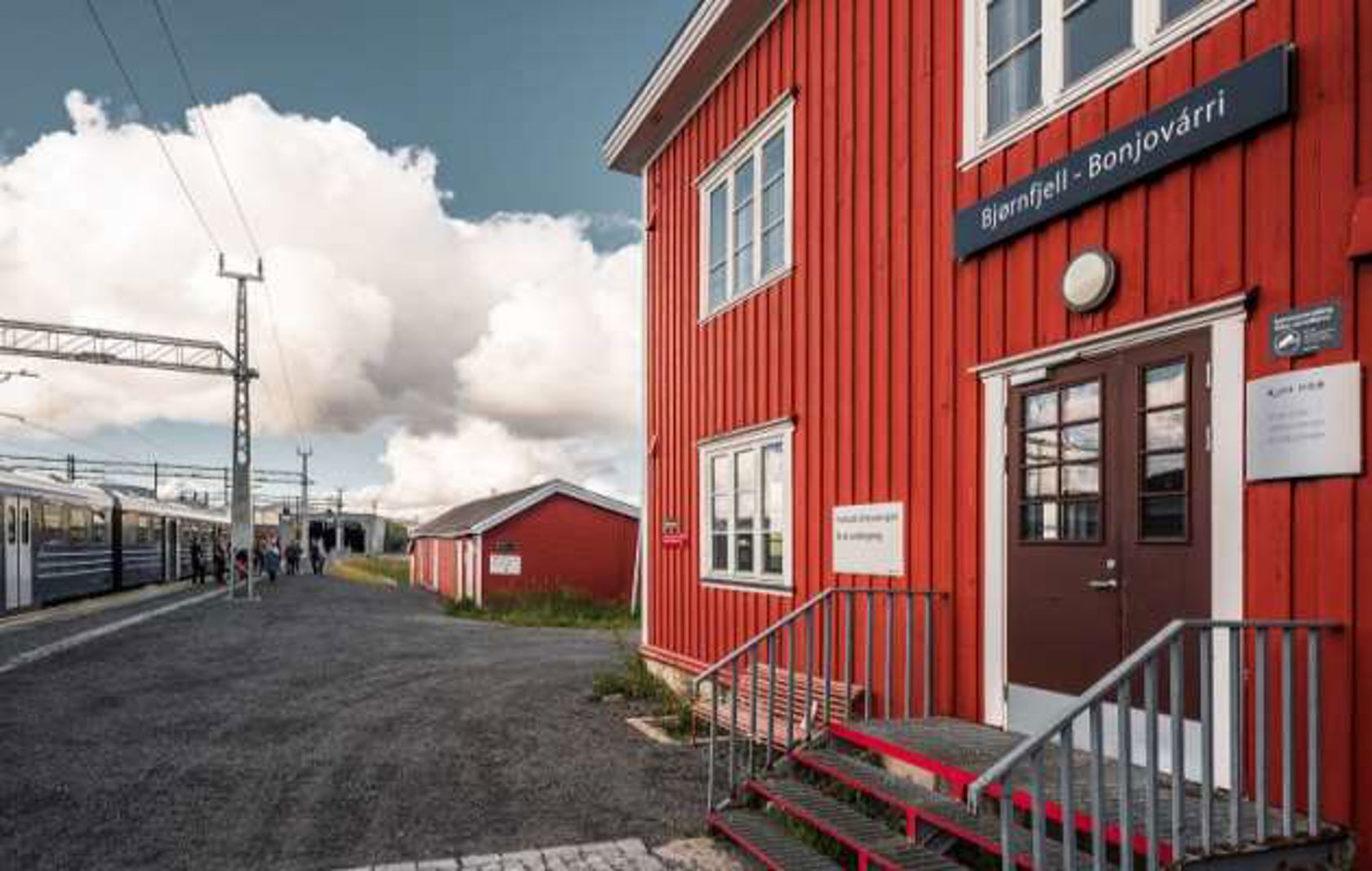 Travel planning and tickets online
Plan your journey and buy your ticket on the train companies' websites or the national travel planner Entur.
Access to platform (HC)
WC (HC)
Bjørnfjell station opened in 1902 when Ofotbanen was completed.
Water sensors are triggered by amounts of water on the floor, and the water will automatically shut off.
NB! It is forbidden to bring skis and sleds into the station. If this is discovered, it will be placed on the outside of the station.
Train directions
Narvik
Kiruna
Luleå
Stockholm
Gothenburg
Location
Distance to Narvik harbour: 40 km
Municipality: Narvik / Áhkánjárga
Line: Ofotbanen
MASL: 514