Berekvam station
Berekvam stop is unattended and is located on Flåmsbana line in Aurland municipality. Train directions to Flåm, Myrdal, Oslo S and Bergen.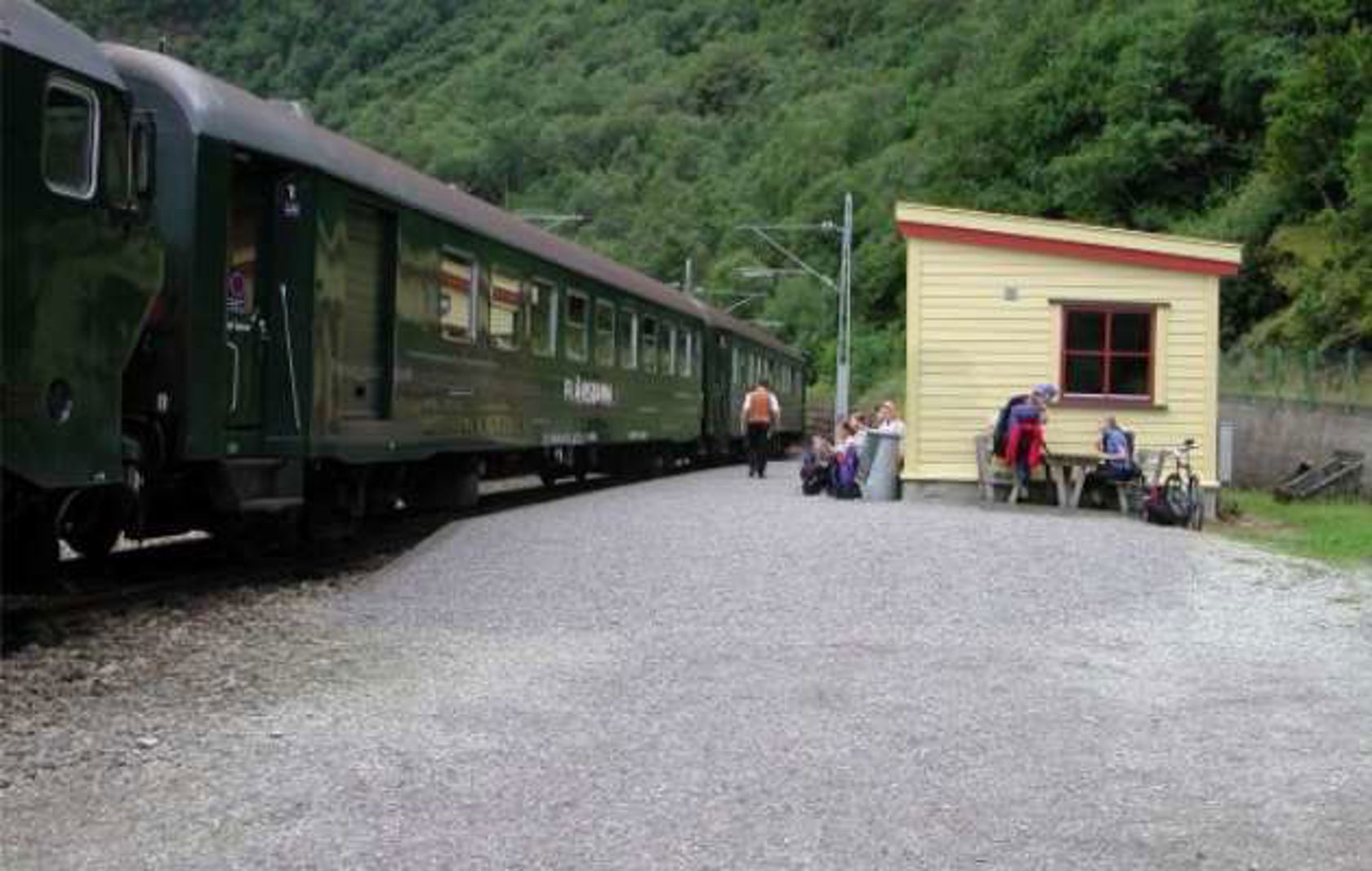 Travel planning and tickets online
Plan your journey and buy your ticket on the train companies' websites or the national travel planner Entur.
Access to platform (HC)
During summer period it is only possible to enter trains towards Flåm. There is no platform for track number 2.
WC (HC)
Berekvam station was put into use on 1 August 1940 when the Flåm Railway was opened for temporary freight traffic.
The station is served by Bane NOR in the summer months for crossing trains.
NB! Boarding and disembarking trains in track 2 at Berekvam is not permitted due to the lack of a platform. In the summer season, it is only possible to take the first or last train in the direction of Myrdal, the others use track 2. All trains in the direction of Flåm use track 1.
Train directions
Flåm / Myrdal
Oslo S
Bergen
Location
Distance from Oslo S: 346 km
Municipality: Aurland
Line: Flåmsbana
MASL: 344