Arendal station
Arendal station is approximately 5 minutes' walk from the centre. train services to most destinations along Sørlandsbanen line.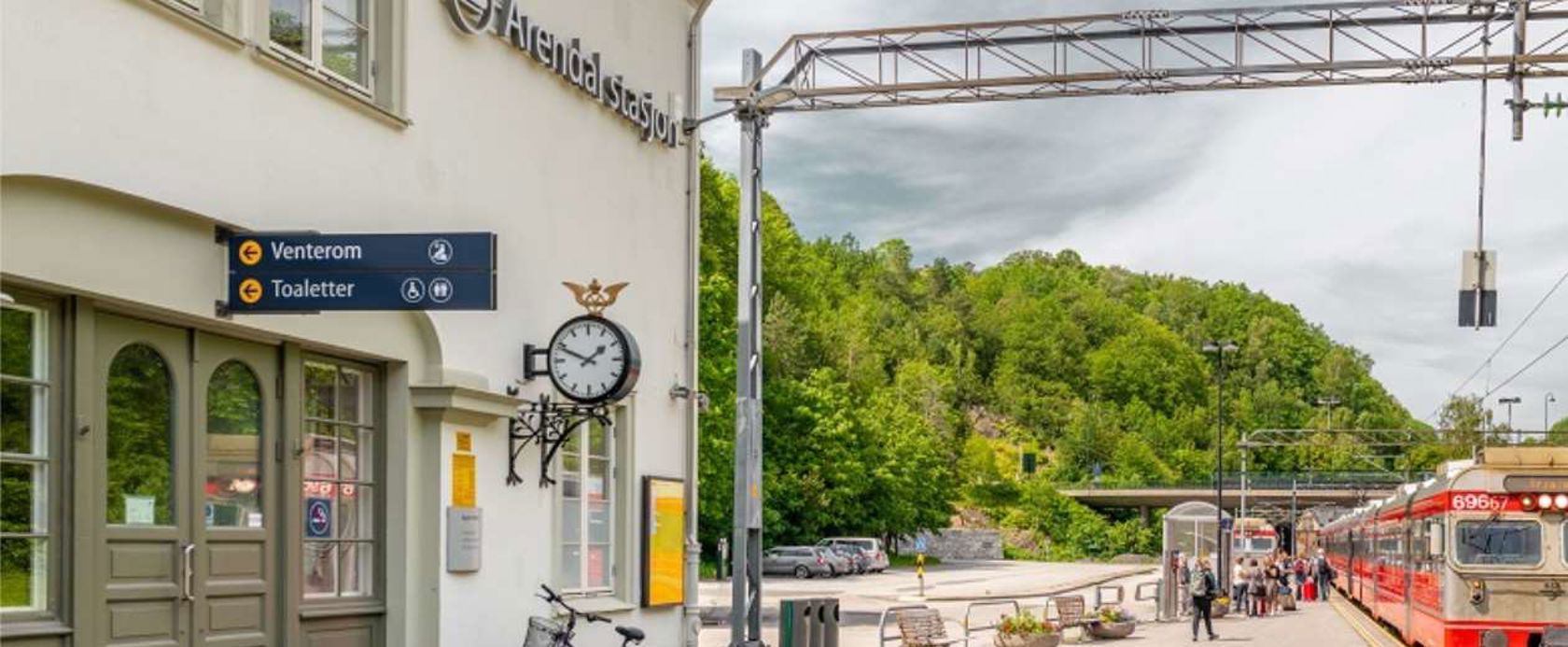 Travel planning and tickets online
Plan your journey and buy your ticket on the train companies' websites or the national travel planner Entur.
Ticket sale
Ticket vending machine.
Bus
Car rental
Must be ordered from car-rental-company in advance.
Taxi
Bicycle stand
Parking (HC)
1 parking space without step access close to the platform
Access to platform (HC)
Other adaptations (HC)
The station is equipped with a mobile ramp for wheelchair users. This is served by the conductor and gives access to trains on demand.
WC (HC)
Platform shelter
Waiting room
Monday to Friday: 07.15 - 19.45 Saturdays, Sundays and public holidays: 08.30 - 19.45.
WC
Telephone
Arendal station opened in 1908 when Arendal - Åmlibanen line opened. Arendal is today the terminus of the side line Nelaug - Arendal, Arendalsbanen line.
There is train connections from Arendal to most destinations along Sørlandsbanen line.
The station is approx. 5 minutes' walking distance from the city centre, and there is a foot tunnel from the station to the center of Arendal.
Train directions
Oslo S
Stavanger
Kristiansand
Location
Distance to Oslo S: 318 km
Municipality: Arendal
Line: Arendalsbanen
MASL: 8
Information about the station building
Architects: Gudmund Hoel
Style: Neoclassical
Year of construction:
The station is protected