Alna station
Alna stop is located along Hovedbanen line on Oslo's eastern edge. Train services to Lillestrøm, Oslo S, Asker and Drammen.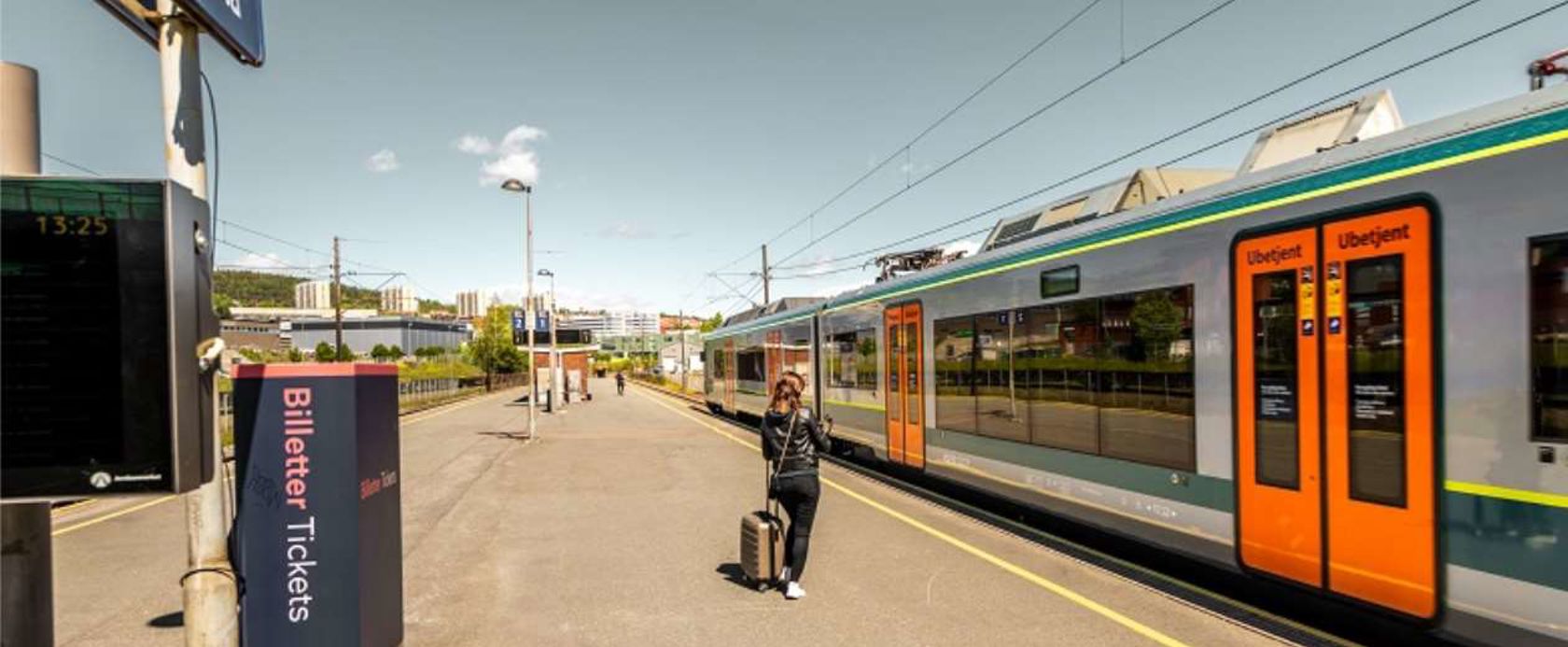 Travel planning and tickets online
Plan your journey and buy your ticket on the train companies' websites or the national travel planner Entur.
Ticket sale
The ticket machine is located on the platform. You can pay with cards and coins.
No access to platform (HC)
The station is inaccessible to wheelchair users and prams. It is only accessible to the platform by stairs.
Alna stop is not universally designed and there are stairs to the platform.
There are no parking spaces at the stop.
Train directions
Lillestrøm
Oslo S
Asker
Drammen
Location
Distance to Oslo S: 6.87 km
Municipality: Oslo
Line: Hovedbanen
Information about the stop
Year of construction: 1971